Gordon takes pole at Michigan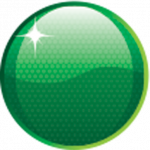 Evergreen NASCAR superstar Jeff Gordon has backed-up his pole position performance on the road course at Watkins Glen with the fastest time in qualifying at the 2-mile Michigan International Speedway today.
A lot of track records for qualifying have been broken in 2014 with the changes in car design regulations, but Gordon's 332.422km/h (206.558 mph) lap easily bettered the effort of Kevin Harvick of 329.203km/h (204.557 mph), which was only set in June!
"That thing stuck so well," said Gordon who scored his 76th career pole.
"That makes it fun."
"We made a qualifying effort in practice that didn't go so well, then we made another one and it wasn't bad. I wasn't sure what I was gonna have when we rolled out here for qualifying, but the first lap was just really, really good.
"I felt like I needed to be more aggressive, and the next two runs, I was able to be aggressive and those guys made great adjustments."
Joey Logano qualified second, followed by Carl Edwards, Brian Vickers and Brad Keselowski. The top three all cracked the 206-mph mark.
It was not a Hendrick Motorsports domination with Kasey Kahne in 15th, while Dale Earnhardt Jr. will start 25th and Jimmie Johnson back in 30th.
Marcos Ambrose, who is looking to keep his Chase for the Sprint Cup hopes alive, will start from 20th.
"We aren't there yet, but we're closer," said Ambrose.
"We are tight, but the car is fast.  If we can get the setup better, we'll be fine for Sunday.
"It's important to have horsepower here, and we have that.  Our final run, we just got too tight, and I just shut it off.  We are in the show and will get ready to race."
The Pure Michigan 400 will be run Monday morning Australian time.
QUALIFYING: Pure Michigan 400 – Michigan International Speedway
| | | | | | | | |
| --- | --- | --- | --- | --- | --- | --- | --- |
| POS.  | CAR | DRIVER | MANUFACTURER | SPONSOR | MPH | BEST TIME | BEHIND |
| 1 | 24 | Jeff Gordon | Chevrolet | Axalta | 206.558 | 34.857 | Leader |
| 2 | 22 | Joey Logano | Ford | Shell Pennzoil | 206.381 | 34.887 | –0.030 |
| 3 | 99 | Carl Edwards | Ford | Ford EcoBoost | 206.115 | 34.932 | –0.075 |
| 4 | 55 | Brian Vickers | Toyota | Aaron's Dream Machine | 205.685 | 35.005 | –0.148 |
| 5 | 2 | Brad Keselowski | Ford | Miller Lite | 205.644 | 35.012 | –0.155 |
| 6 | 4 | Kevin Harvick | Chevrolet | Jimmy John's | 205.438 | 35.047 | –0.190 |
| 7 | 27 | Paul Menard | Chevrolet | Certain Teed / Menards | 204.580 | 35.194 | –0.337 |
| 8 | 3 | Austin Dillon | Chevrolet | American Ethanol | 204.464 | 35.214 | –0.357 |
| 9 | 1 | Jamie McMurray | Chevrolet | McDonald's | 204.354 | 35.233 | –0.376 |
| 10 | 17 | Ricky Stenhouse Jr | Ford | Zest | 204.174 | 35.264 | –0.407 |
| 11 | 16 | Greg Biffle | Ford | Roush Performance | 203.822 | 35.325 | –0.468 |
| 12 | 31 | Ryan Newman | Chevrolet | WIX Filters | 203.470 | 35.386 | –0.529 |
| 13 | 42 | Kyle Larson | Chevrolet | Target | 204.082 | 35.280 | –0.423 |
| 14 | 10 | Danica Patrick | Chevrolet | GoDaddy | 204.012 | 35.292 | –0.435 |
| 15 | 5 | Kasey Kahne | Chevrolet | Great Clips | 203.943 | 35.304 | –0.447 |
| 16 | 41 | Kurt Busch | Chevrolet | Haas Automation | 203.856 | 35.319 | –0.462 |
| 17 | 51 | Justin Allgaier | Chevrolet | BRANDT Professional Agriculture | 203.528 | 35.376 | –0.519 |
| 18 | 20 | Matt Kenseth | Toyota | Dollar General | 203.384 | 35.401 | –0.544 |
| 19 | 15 | Clint Bowyer | Toyota | 5-Hour Energy | 203.223 | 35.429 | –0.572 |
| 20 | 9 | Marcos Ambrose | Ford | Black & Decker | 203.097 | 35.451 | –0.594 |
| 21 | 11 | Denny Hamlin | Toyota | FedEx Freight | 203.029 | 35.463 | –0.606 |
| 22 | 47 | AJ Allmendinger | Chevrolet | Kingsford Charcoal | 202.743 | 35.513 | –0.656 |
| 23 | 43 | Aric Almirola | Ford | Eckrich | 202.674 | 35.525 | –0.668 |
| 24 | 18 | Kyle Busch | Toyota | Interstate Batteries | 201.969 | 35.649 | –0.792 |
| 25 | 88 | Dale Earnhardt Jr | Chevrolet | National Guard | 202.885 | 35.488 | –0.631 |
| 26 | 13 | Casey Mears | Chevrolet | No. 13 GEICO Chevrolet SS | 202.458 | 35.563 | –0.706 |
| 27 | 14 | Jeff Burton | Chevrolet | Mobil 1 / Bass Pro Shops | 202.412 | 35.571 | –0.714 |
| 28 | 21 | Trevor Bayne | Ford | Motorcraft / Quick Lane Tire & Auto Center | 202.327 | 35.586 | –0.729 |
| 29 | 38 | David Gilliland | Ford | Love's Travel Stops | 201.822 | 35.675 | –0.818 |
| 30 | 48 | Jimmie Johnson | Chevrolet | Lowe's / Jimmie Johnson Foundation | 201.720 | 35.693 | –0.836 |
| 31 | 83 | Ryan Truex | Toyota | Burger King Toyota Camry | 201.263 | 35.774 | –0.917 |
| 32 | 23 | Alex Bowman | Toyota | Dr. Pepper Toyota Camry | 200.496 | 35.911 | –1.054 |
| 33 | 98 | Josh Wise | Chevrolet | Phil Parsons Racing | 199.756 | 36.044 | –1.187 |
| 34 | 34 | David Ragan | Ford | CSX – Play It Safe | 199.534 | 36.084 | –1.227 |
| 35 | 7 | Michael Annett | Chevrolet | Pilot / Flying J Chevrolet | 199.225 | 36.140 | –1.283 |
| 36 | 26 | Cole Whitt | Toyota | Iowa City Capital Partners Toyota | 199.132 | 36.157 | –1.300 |
| 37 | 37 | Dave Blaney | Chevrolet | Accell Construction Inc. | 197.851 | 36.391 | –1.534 |
| 38 | 32 | Travis Kvapil | Ford | TBA | 197.726 | 36.414 | –1.557 |
| 39 | 78 | Martin Truex Jr | Chevrolet | Furniture Row | 197.466 | 36.462 | –1.605 |
| 40 | 36 | Reed Sorenson | Chevrolet | TBA | 197.066 | 36.536 | –1.679 |
| 41 | 33 | Alex Kennedy | Chevrolet | Little Joe's Autos | 195.828 | 36.767 | –1.910 |
| 42 | 66 | Joe Nemechek | Toyota | Land Castle Title | 195.170 | 36.891 | –2.034 |
| 43 | 40 | Landon Cassill | Chevrolet | Hillman Racing | 194.049 | 37.104 | –2.247 |