Significant changes for Karting Australia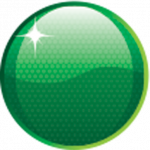 Karting Australia has announced a raft of changes for the sport following the release of the 'Whole of Sport Review' by the Board of Directors.
The 102-page document assess all aspects of the sport of karting and is the culmination of more than six months of work by the Board of Directors while involving broad consultation with members and key stakeholders.
The major competition changes will be at a National level where the long-awaited replacement engine for the Yamaha J and S engines, along with the Comer SW80, have been announced.
The IAME KA100 ReedJet engine will be introduced into competition for the Junior and Senior Classes from 2015 for the National Championship, as will the Vortex Mini Rok for the Classes currently known as Cadets and Rookies.
Combining the CIK Stars of Karting Championship and the stand-along National Championships, that have traditionally been held on the Easter Long Weekend, will be the Australian Kart Championship.
This six-round Championship will incorporate the three top level CIK Stars of Karting Classes with the new KA1 (Senior), KA Junior and Cadet 12 Classes along with the TAG 125 Class to crown seven National champions.
Karting Australia chairman Mick Doohan believes that a major cultural change is required in the sport and the Board was very focused on raising and delivering upon the expectations of all people entering into and involved in the sport.
"It was apparent to us from the earliest time that the Board was involved in the sport that there was a need for a major cultural change," Doohan said.
"We recognise that cultural change is not easy and that it will take time but we are prepared to build our new culture! For karting in Australia this is a time for leadership.
"We need people in karting who share our values of delivering and participating in healthy, safe, fun and value for money motorsport.
"Sport that must be and will be conducted with integrity at all levels – at the events, on the race tracks, in the paddock and in the committee rooms of our Clubs and State Associations."
The full report is available to be downloaded by CLICKING HERE