Rollover costs Aussie hopeful in GT Academy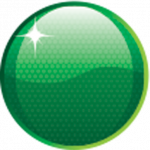 A crash from a team-mate has cost Australian Josh Muggleton a racing contract in the finals of the Nissan Playstation GT Academy at Silverstone.
Muggleton, a 27-year-old IT worker from New South Wales, was one of six Australians to progress to the Silverstone world finals, competing against rivals from India, Mexico, the Middle East and Thailand.
He dominated the majority of the challenges across the six-day racing camp, which included driving tests in Nissan Micras, Jukes, 370Zs and GT-Rs.
Muggleton was forced to start from the rear of the field in the final challenge after team-mate Marcello Rivera rolled a buggy during the preceeding event, which set the grid.
Coming through the field in the eight-lap 370Z finale, Muggleton eventually finished second to the eventual winner of both the race and the competition, Ricardo Sánchez.
The Mexican will now undergo four months of training with Nissan before joining Nismo's factory tilt on January's Dubai 24 Hours.
"I'm gutted of course, but I knew they couldn't really take a race win away from Ricardo," said Muggleton afterward.
"I'm proud of coming second after starting at the back and I know it must have been close between Ricardo and me but I wish him all the best for the future.
"I'm definitely going to continue to race. I'm going to knock on every door I can until I'm back in a racing car.
"I intend to use this as platform to forge my own career back home and gain a little exposure so I'm sure this is not the end."
Nissan V8 Supercars driver Rick Kelly was one of the judges for the event and says it was an eye-opening experience.
"It's definitely disappointing that we didn't come away with the win because Australia have done such a great job since we got here to Silverstone, a little over a week ago now, but at the end of the day the Mexican team won the race, so it was hard to sway everyone's opinion around," he said.
"And also, Ricardo did such a good job on all the challenges. He's got a lot of potential and he's a great young guy so it's a great thing.
"From my point of view, it's great to represent Australia over here for the very first time in the GT Academy.
"It's really opened my eyes to the entire program, not only what's shown on TV, but what training goes into the drivers away from the cameras as well – on the track with really experienced instructors next to them, in a lot of different cars.
"It's every kid's and young guy's dream to come over here and be able to participate in something like that, so in my point of view, it's really opened my eyes to the entire program and I really hope we can get an Australian group together next year, do a little bit more playing, come back a little bit stronger, and make sure that we take it out and get an Australian into the GT Academy and fill in that success of being able to become a race car driver, because today Australian motorsport, and in motorsport around the world, it is so hard to give somebody that opportunity."
While missing out on the win, Nismo marketing chief Darren Cox hinted that Muggleton may yet be awarded racing opportunities by Nissan.
"We now begin the task of developing our new international winner but alongside that we will be reviewing the winners from each of the International territories to see if we can get them more involved in motorsport in the future, as well as looking forward to welcoming even more countries to the programme next year," he said.
VIDEO: Marcello Rivera's costly roll on the penultimate day