Feedback sought in Mount Panorama co-naming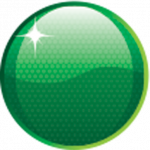 The Geographical Names Board of New South Wales is seeking public feedback on the Mount Panorama co-naming proposal tabled last month.
Bathurst mayor Gary Rush revealed on July 18 that a proposal by the Bathurst Local Aboriginal Land Council (BLALC) to co-name the land Wahluu is at an advanced stage.
The GNB has today posted the full proposal to its website and is encouraging the public to provide feedback over the next month.
"It is important that the public have a chance to have their say and provide their thoughts on the proposal," GNB chairman Des Mooney told the Western Advocate.
The posted proposal reads: "Pursuant to the provisions of Section 8 of the Geographical Names Act, 1966, the Geographical Names Board hereby notifies that it proposes to assign the name Wahluu as a dual name for the geographical feature already named Mount Panorama in the Bathurst Local Government Area.
"Both names will be entered into the Geographical Names Register as dual names and neither name will have precedence over the other.
"The position and extent for this feature is recorded and shown within the Geographical Names Register of New South Wales.
"Any person wishing to make comment upon this proposal may within one (1) month of the date of this notice contact the Secretary of the Board with that comment.
"In accordance with section 9 of the Geographical Names Act 1966 all submissions lodged may be subject to a freedom of information application and may be viewed by a third party to assist the Board in considering this proposal."
The GNB website offers an online page in which to respond.
The proposal solidifies the spelling of the aboriginal word Wahluu, which means 'to watch over'.
The BLALC is part of an ongoing review into the spelling of aboriginal words including Wahluu, which is commonly written as Waluu across various pre-existing public documents, including the Bathurst City Council's official Mount Panorama Circuit website.