Will Power: It's time to start winning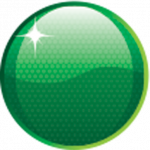 Will Power has declared that it is time to go on the attack and start winning ahead of the Milwaukee Mile round of the IndyCar Series this weekend.
Milwaukee spells the third last round of the series ahead of the Sonoma road course in California and the Fontana super speedway just outside Los Angeles on consecutive weekends.
Power holds a slender four-point lead over his Team Penske rival Helio Castroneves.
The Australian is one of three drivers (along with Simon Pagenaud and Mike Conway) to win twice this year compared with Castroneves' single victory.
Ryan Hunter-Reay has won the most races with three victories in 2014 including the Indy 500.
Power's only win since the season-opening Grand Prix of St Petersburg came on the streets of Detroit in late May.
Both the Toowoomba born and raised Power and Brazilian Castroneves are searching for their maiden titles.
"It's probably time to start thinking about winning," Power conceded in an IndyCar teleconference.
"At the end of the day, if you win two of the last three races or we win all three, obviously, we'll win the championship.
"But it always depends on your situation at the time."
Power has a strong record at Milwaukee and has previously won at the Sonoma and Fontana circuits.
"It (Milwaukee) is the only flat oval that we race with pretty much no banking," Power said.
"It creates a situation where the car set-ups really matter."
Power cautions that the very nature of the IndyCar series, which has ebbed and flowed through the season where the championship lead has changed four times, means no one driver has been able to break clear.
"I think the way the series is now I'm not sure anyone has an advantage anywhere."
It is the third time Power has led with three races to run following on from 2010 and 2012.
The Milwaukee and Sonoma races will see a maximum of 54 points offered, while the Fontana finale features double points.
Aside from Power and Castroneves, other drivers in with a mathematical shot are Ryan Hunter-Reay, Simon Pagenaud, Juan Pablo Montoya, Scott Dixon, Carlos Munoz, Sebastien Bourdais, Tony Kanaan, Marco Andretti and Ryan Briscoe.
Championship chases with three races left:
2013
Leader: Helio Castroneves (501) Second: Scott Dixon (-49). Third: Simon Pagenaud (-70)
Final Margin and Champion: 27 points. Scott Dixon
2012
Leader: Will Power (379) Second: Ryan Hunter-Reay (-5). Third: Helio Castroneves (-26)
Final Margin and Champion: 3 points. Ryan Hunter-Reay
2011
Leader: Dario Franchitti (475) Second: Will Power (-26). Third: Scott Dixon (-75)
Final Margin and Champion: 18 points. Dario Franchitti
2010
Leader: Will Power (528). Second: Dario Franchitti (-23). Third: Scott Dixon (-85)
Final Margin and Champion: 5 points. Dario Franchitti
2009
Leader: Ryan Briscoe (497). Second: Dario Franchitti (-4). Third: Scott Dixon (-20)
Final margin and champion: 11 points. Dario Franchitti
2008
Leader: Scott Dixon (558). Second: Helio Castroneves (-78). Third: Dan Wheldon (-138)
Final margin and champion: 17 points. Scott Dixon
2007
Leader: Dario Franchitti (518). Second: Scott Dixon (-8). Third: Tony Kanaan (-52)
Final margin and champion: 13 points. Dario Franchitti
2006
Leader: Helio Castroneves (376). Second: Sam Hornish Jr. (-8). Third: Dan Wheldon (-17)
Final margin and champion: Tie between Hornish and Wheldon. Hornish won by virtue of most victories