Ute racer joins Touring Car Masters with XY GT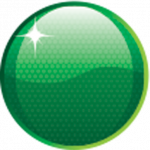 V8 Ute Racing Series stalwart Andrew Fisher will make his debut in the Touring Car Masters at Sydney Motorsport Park later this month.
Fisher will be behind the wheel of a 1971 Ford Falcon XY GT prepared by long-time TCM competitor and engine builder, Steve Makarios.
Backed by the Jesus Racing program seen in the Utes class, Fisher plans to add three of the TCM season's final four rounds to his V8 Ute schedule.
Fisher had previously attempted a TCM debut at SMP last year, but was a late withdrawal when the Tony Edwards-owned Torana he was scheduled to drive suffered a pre-event engine failure.
"TCM is a fantastic, profile category and the cars have a huge appeal to the Australian public," Fisher said.
"The cars are very cool, sound great and the category has been able to transcend generational changes and is therefore is a great fit with our Jesus Passion. Purpose. Life branding.
"I speak to 1000's of men at dinners (as part of the Life Choices program he runs) across Australia and the TCM style cars are a perfect fit.
"We have recently launched our replica XY GT and took this to a number of high schools as part of the Jesus Racing Life Choices program, and we were amazed at the response it received from the younger generation.
"I personally thought they might struggle to connect but both the guys and the girls absolutely loved it.
"It's been positive so far and we're looking forward to possibly getting more involved next year."
As for how he'll run in Sydney, Fisher warns that "we don't expect any miracles".
"I would like to think we will be on the pace of the frontrunners, but as with the Utes we have to recognise that the guys that run at the front of the category are at the top of their game and are racing cars that are well sorted, reliable and familiar to them," he said.
Fisher's Falcon is one of 26 TCM entries for the Sydney V8 Supercars meeting, which will also see the return of Greg Crick in his Chrysler Charger.
Crick has been on the sidelines since this year's Bathurst 12 Hour, where he suffered carbon monoxide poisoning while driving an Erebus Motorsport Mercedes.
John Bowe leads the TCM standings heading to Sydney on 508 points ahead of Jim Richards (480), Keith Kassulke (427), Andrew Miedecke (398) and Eddie Abelnica (390).