Iconic Race to the Sky to return in 2015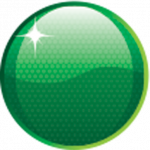 New Zealand's legendary Race to the Sky hillclimb will return after an eight-year absence in 2015.
The second coming of the race will be held in the Cardrona Valley near the picturesque town of Wanaka from April 15-19.
To be known as the Highlands Race to the Sky, it will lay claim to becoming the longest gravel hillclimb in the world.
Highlands Motorsport Park owner Tony Quinn confirmed that Monster Tajima, 64, who won the last staging of the event in 2007 will return to bid for his ninth victory in the event.
"All eyes will be on Cardona Valley once again as over 100 cars, bikes and buggies compete for the title of 'King of the Hill' on what is now the world's longest gravel hill climb," said Quinn.
"Having Monster back is certainly a draw card but we also want to attract more of the world's best and some of the new up and coming talent too.
"Our goal is to ensure the action both on and off the course delivers an experience that encapsulates speed, skill, courage, determination, excitement, competition and sheer exhilaration.
"The team at Highlands are focused on elevating the experience for all parties involved to make it worthy of an international standing."
Japanese legend Tajima is now focussed on hauling in 10 victories.
"Of all of the gravel hill climbs this is number one, and now that it is the longest in the world it makes it even more special," Monster said.
"The course is fantastic, yes it is very tough but the safety is great and the views are amazing.
"I've held the title of King of the Hill eight times now, so I need two more to make it 10."
The Race to the Sky course stretches 14.5km, with 135 turns as it climbs from 450m to 1500m above sea level.