Fans name circuit roads after Bathurst legends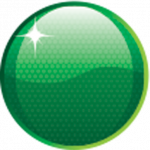 The world renowned Mount Panorama has been steeped in yet more history with fans naming the circuit's internal road network after two and four-wheel heroes.
Up to 550 fans stretching from the Bathurst region in central western New South Wales to overseas had a hand in honouring past champions by naming 22 internal roads at the 6.213km circuit after past and present racers.
The Bathurst Regional Council enabled fans to take part in an official survey late last year with the names to be permanently linked to the internal road network.
The final list of legends is made up of 19 former winners of the Great Race at Bathurst and three motorcycle legends.
Headed by nine-time winner Peter Brock, the Great Race honour roll spreads 63 race wins.
Mick Doohan, Barry Sheene and Ron Toombs make up the motorcycle contingent, with Toombs recognised for winning a swag of feature races at Bathurst before losing his life at the Easter meeting in 1979.
Bathurst mayor Gary Rush said it was important that the community had been given an opportunity to add to the mountain's rich vein of history.
"Recognising Bathurst's rich motoring history is an important part of growing Bathurst as a tourist destination," Cr Rush said.
"Each one of these 22 names has a unique story to tell and I'm thrilled Council has formally recognised the contribution of these motoring personalities to the Bathurst region.
"Mount Panorama continues to provide benefits to the region and engaging with the wider community on this significant landmark creates better outcomes for us all."
The list represents a spread of competitors but conspicuously missing is the late Gregg Hansford, the only racer to win the Bathurst 1000 and major bike races at Bathurst.
Another to have considered unlucky not to make the list was the local pioneering competitor and car builder George Reed whose Reed Specials were a fixture at the mountain in the pre-touring car era before the early 1960s.
The final list stands as follows:
– Brock Avenue
– Doohan Avenue
– Lowndes Avenue
– Sheene Avenue
– Johnson Avenue
– Toombs Avenue
– Moffat Avenue
– Goss Avenue
– Skaife Avenue
– Bartlett Avenue
– Richards Avenue
– Geoghegan Avenue
– Perkins Avenue
– Jane Avenue
– Murphy Avenue
– Bond Avenue
– Bowe Avenue
– Ingall Avenue
– Seton Avenue
– Firth Avenue
– Grice Avenue
– Whincup Avenue
VIDEO: Prime7 News speaks with local authorities about the streets on Mt Panorama