F1 driver salaries reveal Ricciardo value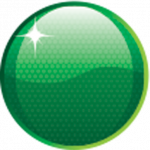 The great disparity in the value of grand prix drivers has shown up with the release of the annual salary list that sees Australia's Daniel Ricciardo just 15th out of the 22 F1 racers.
Ricciardo's move from the Toro Rosso squad to Red Bull this year sees him on a lowly €750,000, while his four-times world champion team-mate Sebastian Vettel is equal top at €22 million.
Ferrari team-mates Fernando Alonso and Kimi Raikkonen are also on €22m, according to the list compiled by Business Book GP2014. 
Championship leader Nico Rosberg is sixth on the list at €12m, with his team-mate Lewis Hamilton fourth at an estimated €20m.
The Mercedes duo are split by McLaren's Jenson Button at €16m.
Ricciardo's reached the top step of the podium in both Canada and Hungary, leaving him as the only driver outside the dominant Mercedes pair of Rosberg and Hamilton to collect wins this season.
Looking at the first 11 races, further analysis shows that Ricciardo – third on the drivers' table on 131 points –  has earned just under €6,000 per point, compared to Vettel (sixth in standings on 88 points) whose performance to date equals €250,000 pounds per point.
By contrast, the most overpaid driver relative to points is Kimi Raikkonen, who has claimed just 27 points and is 12th on the ladder which means that each point he has earned equates to €814,814.
The figures are purely base salaries and do not include personal endorsements and personal performance bonuses.
2014 F1 DRIVERS SALARIES
| | | | |
| --- | --- | --- | --- |
| =1 | Fernando Alonso | Ferrari | €22m |
| =1 | Kimi Raikkonen | Ferrari | €22m |
| =1 | Sebastian Vettel | Red Bull | €22m |
| 4 | Lewis Hamilton | Mercedes | €20m |
| 5 | Jenson Button | McLaren-Mercedes | €16m |
| 6 | Nico Rosberg | Mercedes | €12m |
| =7 | Felipe Massa | Williams | €4m |
| =7 | Nico Hulkenberg | Force India F1 | €4m |
| 9 | Romain Grosjean | Lotus F1 Team | €3m |
| =10 | Pastor Maldonado | Lotus F1 Team | €3m |
| =10 | Sergio Perez | Force India F1 | €3m |
| 12 | Adrian Sutil | Sauber | €2m |
| =13 | Kevin Magnussen | McLaren-Mercedes | €1m |
| =13 | Valtteri Bottas | Williams | €1m |
| =15 | Daniel Ricciardo | Red Bull | €750,000 |
| =15 | Jean-Eric Vergne | Toro Rosso | €750,000 |
| 17 | Jules Bianchi | Marussia | €500,000 |
| 18 | Esteban Gutierrez | Sauber | €400,000 |
| 19 | Daniil Kvyat | Toro Rosso | €250,000 |
| 20 | Max Chilton | Marussia | €200,000 |
| =21 | Marcus Ericsson | Caterham F1 | €150,000 |
| =21 | Kamui Kobayshi | Caterham F1 | €150,000 |