Sheriff: No evidence Stewart committed crime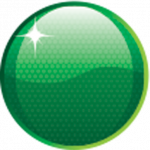 The sheriff in charge of the investigation into the death of a young speedway racer says there is currently no evidence to suggest NASCAR driver Tony Stewart committed a crime.
Phil Povero, the sheriff of Ontario County in upstate New York, said the investigation was continuing following the death of Kevin Ward jr at a low-key speedway meeting at Canandaigua Motorsports Park.
Ward was struck by Stewart's car while gesticulating at the NASCAR star following a racing incident between the pair.
At a news conference two days after the tragedy, Povero said: "At this time there are no facts that exist that support any criminal behaviour or conduct or any probable cause of a criminal act in this investigation."
Povero stated that the sheriff's department is still trying to track down additional video of the incident.
"We are basically trying to see if there are any other video recordings that may have been made on Saturday night that could help us in the analysis of this crash."
It was also announced that Ward jr, from the small town of Port Leyden in New York state had died from massive blunt force trauma.
Povero further told CNN: "We have consulted with the district attorney. And although … there are no criminal charges pending at this time, this is an ongoing investigation and all options remain available, or open, at this time."
Despite Stewart Haas Racing initially insisting the Stewart would race at Watkins Glen the day after the tragedy, the former three-time Cup champion was eventually replaced by Regan Smith.
Stewart is entered for the next NASCAR Sprint Cup race at Michigan this weekend and could wait until Sunday to confirm his participation.
"The decision to compete in this weekend's NASCAR Sprint Cup Series event at Michigan will be Tony's, and he will have as much time as he needs to make that decision," an SHR spokesman told SportingNews.
"It is still an emotional time for all involved, Tony included. He is grieving, and grief doesn't have a timetable."