Ken Smith plans surprise team in V8ST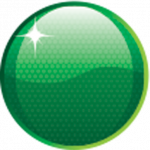 Racing veteran Ken Smith is planning to enter a single-car team in the next round of the V8 SuperTourer Championship at Taupo from September 27-28.
Smith, a three-times winner of the New Zealand grand prix and one of the unsung heroes of the country's open-wheel racing scene, is working with Andrew Higgins to finalise capital for the squad.
It is not clear who will be driving the car nor whether it will be a Commodore or Falcon.
However Smith has indicated that a V8 Supercar driver would be sought for the shared driver races.
The 72-year-old plans to run the operation under the name Ken Smith Motorsport after acknowledging a need for young Kiwi drivers to move into touring cars as opposed to single seaters.
"That's especially if you're looking to get into the Aussie V8 Supercars," he says.
"If you can drive a V8 SuperTourer you can drive an Aussie V8, there's not much difference really."
"People like the V8s, they're good to drive, they're good value and they've got a lot better over the years.
"Picking drivers on talent, like Scott Dixon, it doesn't work now — money beats talent."
Smith and Higgins, both from Auckland, are regulars in the Formula 5000 series with the latter the current champion.
Taupo will mark the first round of the 2014/15 V8ST season under the category's rejigged calendar.
Among co-drivers expected for the round is V8 Supercars star Tim Slade, who returns to the series as co-driver for M3 Racing's Richard Moore.