Stewart withdraws from Watkins Glen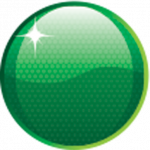 Tony Stewart will not race in the NASCAR Sprint Cup race at Watkins Glen as an investigation continues into an on-track incident at a nearby dirt speedway which left another competitor dead on Saturday evening.
Officials have confirmed the sprint car which Stewart was driving struck and killed Kevin Ward Jr. while under caution Canandaigua Motorsports Park.
Stewart released the following statement.
"There aren't words to describe the sadness I feel about the accident that took the life of Kevin Ward Jr. It's a very emotional time for all involved, and it is the reason I've decided not to participate in today's race at Watkins Glen. My thoughts and prayers are with his family, friends and everyone affected by this tragedy."
Ward's family also issued a statement, saying, 'We appreciate the prayers and support we are receiving from the community, but we need time to grieve and wrap our heads around all of this.'
Stewart-Haas Racing confirmed prior to the Cheez-It 355 at The Glen that Regan Smith would take the wheel of Stewart's Chevrolet. Smith was contacted only hours before the race while back in North Carolina and was flown directly to Watkins Glen in New York state.
Stewart's team director Greg Zipadelli spoke briefly in the media centre while announcing the driver change.
"Our hearts go out to Kevin's family," said Zipadelli.
"This is a very tough, very emotional time for everybody — his family, our family at Stewart-Haas Racing."
Local authorities have stated that Stewart is not facing criminal charges; however a thorough investigation will continue and will involve the District Attorney and the New York State Coroner.
"No criminal charges are pending at this time for Tony Stewart, no evidence or facts support criminal charges or intent," said Ontario County Sheriff Phil Povero today.
"The investigation is on-going to try and identify all factors in the crash and death. We are looking at amateur video and a scene recreation."
NASCAR has accepted the driver change for the Sprint Cup race and released this statement.
"Our thoughts and prayers go out to the family, friends, and fellow competitors of Kevin Ward Jr. We support Tony Stewart's decision to miss today's race and we will continue to respect the process and timeline of the local authorities and will continue to monitor this situation moving forward."
VIDEO: Ontario County Sheriff Philip C. Povero's news conference