POLL: Where to now for Marcos Ambrose?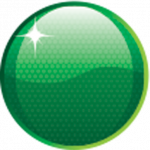 The chances of Marcos Ambrose qualifying for a career first berth in NASCAR's playoffs have narrowed markedly.
With a win at the Watkins Glen road course his best chance to qualify for the Chase, Ambrose tried valiantly in an epic dogfight against his former team-mate AJ Allmendinger and old team in JTG Daugherty Racing.
Despite briefly holding the lead on the penultimate lap, the Australian eventually fell one place short of the win and the Chase place.
Ambrose stressed pre-race that his decision to continue in NASCAR was not reliant on the outcome of Watkins Glen.
Team owner Richard Petty, however, has made it clear that the ball is in Ambrose's court regarding 2015.
"He's probably able to make the decision a lot better whether he makes the Chase or not," the NASCAR legend said during the Watkins Glen weekend.
"That probably will change a lot of the way he looks at it. He makes the Chase, he's liable to sign up for 10 years."
Ambrose has previously been linked to a drive with Team Penske if one of the world's most successful racing organisations proceeds with a mooted buyout of Dick Johnson Racing.
Even though the chances of Penske entering V8 Supercars for 2015 appear to be diminishing, it would not necessarily rule Ambrose out from uprooting his family and relocating back in Australia.
With the 10-race Chase commencing at Chicagoland on September 14, Ambrose now faces a monumental task of qualifying.
The races remaining before the Chase kicks off are Michigan (August 17), Bristol (August 23), Atlanta (August 31) and Richmond (September 6).
Let us know what you think Ambrose should do in 2015 on this week's Pirtek Poll.