Ambrose pipped at Watkins Glen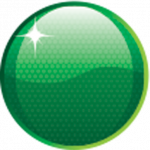 Marcos Ambrose has finished a heartbreaking second place at the Cheez-It 355 at The Glen after a dramatic race.
A late battle with AJ Allmendinger saw the pair race side-by-side with each driver getting their nose in front.
A two lap dash to the chequered flag provided a grandstand finish with Allmendinger having just enough to score the win.
Ambrose had a great battle with pole man Jeff Gordon in the opening period of the race. The Australian took the lead at the first round of stops when he pitted one lap earlier.
The race then appeared to be Ambrose's for the taking when Gordon's car suffered electrical issues and slowed. However, Gordon couldn't make the turn to pit road and the caution flag flew.
A range of strategies then came into play, but the race was set for a dramatic moment when Ryan Newman slammed into the fence and was collected by Michael McDowell.
An extensive clean-up was required, including guardrail repairs which lasted just under 90-minutes.
With a third of the race still to run all the leaders pitted and Ambrose returned to the track in ninth.
Over the next 15 laps Ambrose carved his way up to second behind Allmendinger when a succession of caution flags flew.
He took the lead from Allmendinger with five laps to run with an incredible run through the Esses to the Bus Stop. Allmendinger then returned serve on the front straight.
As that was happening a wreck involving Denny Hamlin, which destroyed the pit entry barriers, again brought out the red flag.
After 20 minutes the cars were then sent on a two-lap dash with Ambrose taking a chance exiting the Bus Stop and Carousal. Allmendinger got back alongside and held the line through the final two corners.
Ambrose couldn't hold the rear bumper and Allmendinger was unchallenged on the final lap.
"I left nothing on the table," said Ambrose.
"I tried to rattle his cage and couldn't shake him. We raced fair and square to the end there. It was a tough couple laps but it was fair. We were both giving it to each other pretty hard. No harm, no foul. We just came up a little short.
"I am just really proud of my Stanley team. We put a lot of effort into this race and really tried to win it. We won yesterday and came up one short today.
"It is like a game of chess and he was one step ahead of me. I had a few shots at it but I couldn't quite close the deal."
Ambrose will need to look at winning another race before the Chase for the Sprint Cup, but results could also fall his way to get into NASCAR's version of the playoffs.
"Man, I just finished the closest race of my life. I haven't thought about points or anything," said Ambrose.
"I will look at it Monday. We are decent in the championship position. I think we are 16th or something. We need to score points but we really need to focus on winning."
VIDEO: Final laps

VIDEO: Ambrose post-race

VIDEO: Allmendinger Victory Lane

VIDEO: Big wreck

RESULTS:Cheez-It 355 – Watkins Glen International
| | | | | | | | | | |
| --- | --- | --- | --- | --- | --- | --- | --- | --- | --- |
|  POS | CAR | DRIVER | MANUFACTURER | STARTING POS. | LAPS | LAPS LED | FINAL STATUS | POINTS | BONUS POINTS |
| 1 | 47 | AJ Allmendinger | Chevrolet | 6 | 90 | 30 | Running | 48 | 5 |
| 2 | 9 | Marcos Ambrose | Ford | 2 | 90 | 19 | Running | 43 | 1 |
| 3 | 41 | Kurt Busch | Chevrolet | 5 | 90 | 0 | Running | 41 | 0 |
| 4 | 42 | Kyle Larson | Chevrolet | 23 | 90 | 0 | Running | 40 | 0 |
| 5 | 99 | Carl Edwards | Ford | 16 | 90 | 3 | Running | 40 | 1 |
| 6 | 22 | Joey Logano | Ford | 11 | 90 | 0 | Running | 38 | 0 |
| 7 | 4 | Kevin Harvick | Chevrolet | 4 | 90 | 0 | Running | 37 | 0 |
| 8 | 16 | Greg Biffle | Ford | 28 | 90 | 0 | Running | 36 | 0 |
| 9 | 20 | Matt Kenseth | Toyota | 8 | 90 | 0 | Running | 35 | 0 |
| 10 | 55 | Brian Vickers | Toyota | 12 | 90 | 0 | Running | 34 | 0 |
| 11 | 88 | Dale Earnhardt Jr | Chevrolet | 7 | 90 | 0 | Running | 33 | 0 |
| 12 | 5 | Kasey Kahne | Chevrolet | 30 | 90 | 3 | Running | 33 | 1 |
| 13 | 78 | Martin Truex Jr | Chevrolet | 25 | 90 | 0 | Running | 31 | 0 |
| 14 | 1 | Jamie McMurray | Chevrolet | 14 | 90 | 0 | Running | 30 | 0 |
| 15 | 13 | Casey Mears | Chevrolet | 22 | 90 | 0 | Running | 29 | 0 |
| 16 | 3 | Austin Dillon | Chevrolet | 31 | 90 | 0 | Running | 28 | 0 |
| 17 | 51 | Justin Allgaier | Chevrolet | 15 | 90 | 0 | Running | 27 | 0 |
| 18 | 43 | Aric Almirola | Ford | 27 | 90 | 0 | Running | 26 | 0 |
| 19 | 34 | David Ragan | Ford | 26 | 90 | 0 | Running | 25 | 0 |
| 20 | 17 | Ricky Stenhouse Jr | Ford | 21 | 90 | 0 | Running | 24 | 0 |
| 21 | 10 | Danica Patrick | Chevrolet | 43 | 90 | 0 | Running | 23 | 0 |
| 22 | 38 | David Gilliland | Ford | 33 | 90 | 0 | Running | 22 | 0 |
| 23 | 36 | Reed Sorenson | Chevrolet | 39 | 90 | 0 | Running | 21 | 0 |
| 24 | 11 | Denny Hamlin | Toyota | 17 | 90 | 0 | Running | 20 | 0 |
| 25 | 32 | Boris Said | Ford | 34 | 90 | 0 | Running | 19 | 0 |
| 26 | 77 | Nelson Piquet Jr | Ford | 32 | 90 | 0 | Running | 18 | 0 |
| 27 | 15 | Clint Bowyer | Toyota | 24 | 90 | 0 | Running | 17 | 0 |
| 28 | 48 | Jimmie Johnson | Chevrolet | 3 | 90 | 6 | Running | 17 | 1 |
| 29 | 40 | Landon Cassill | Chevrolet | 41 | 89 | 0 | Running | 0 | 0 |
| 30 | 66 | Joe Nemechek | Toyota | 40 | 89 | 0 | Running | 0 | 0 |
| 31 | 7 | Michael Annett | Chevrolet | 42 | 88 | 0 | Running | 13 | 0 |
| 32 | 27 | Paul Menard | Chevrolet | 20 | 87 | 0 | Running | 12 | 0 |
| 33 | 33 | Alex Kennedy | Chevrolet | 38 | 86 | 0 | Accident | 11 | 0 |
| 34 | 24 | Jeff Gordon | Chevrolet | 1 | 86 | 29 | Running | 11 | 1 |
| 35 | 2 | Brad Keselowski | Ford | 9 | 85 | 0 | Running | 9 | 0 |
| 36 | 23 | Alex Bowman | Toyota | 36 | 85 | 0 | Running | 8 | 0 |
| 37 | 14 | Regan Smith | Chevrolet | 13 | 81 | 0 | Accident | 7 | 0 |
| 38 | 98 | Josh Wise | Chevrolet | 37 | 78 | 0 | Running | 6 | 0 |
| 39 | 83 | Ryan Truex | Toyota | 35 | 69 | 0 | Suspension | 5 | 0 |
| 40 | 18 | Kyle Busch | Toyota | 19 | 69 | 0 | Running | 4 | 0 |
| 41 | 31 | Ryan Newman | Chevrolet | 10 | 55 | 0 | Accident | 3 | 0 |
| 42 | 95 | Michael McDowell | Ford | 29 | 55 | 0 | Accident | 2 | 0 |
| 43 | 26 | Cole Whitt | Toyota | 18 | 9 | 0 | Accident | 1 | 0 |
CHAMPIONSHIP
| | | | | | | | | |
| --- | --- | --- | --- | --- | --- | --- | --- | --- |
| POS | DRIVER | POINTS | BEHIND | STARTS | WINS | TOP 5 | TOP 10 | DNF |
| 1 | Dale Earnhardt Jr. | 773 | Leader | 22 | 3 | 10 | 15 | 1 |
| 2 | Jeff Gordon | 768 | -5 | 22 | 2 | 7 | 15 | 0 |
| 3 | Matt Kenseth | 703 | -70 | 22 | 0 | 8 | 14 | 2 |
| 4 | Brad Keselowski | 696 | -77 | 22 | 3 | 9 | 10 | 0 |
| 5 | Joey Logano | 671 | -102 | 22 | 2 | 8 | 12 | 4 |
| 6 | Carl Edwards | 658 | -115 | 22 | 2 | 5 | 9 | 2 |
| 7 | Jimmie Johnson | 650 | -123 | 22 | 3 | 6 | 12 | 3 |
| 8 | Kevin Harvick | 645 | -128 | 22 | 2 | 6 | 11 | 2 |
| 9 | Ryan Newman | 645 | -128 | 22 | 0 | 2 | 8 | 1 |
| 10 | Kyle Larson | 635 | -138 | 22 | 0 | 5 | 10 | 2 |
| 11 | Clint Bowyer | 634 | -139 | 22 | 0 | 3 | 9 | 2 |
| 12 | Greg Biffle | 626 | -147 | 22 | 0 | 3 | 7 | 1 |
| 13 | Kasey Kahne | 622 | -151 | 22 | 0 | 2 | 9 | 3 |
| 14 | Austin Dillon | 616 | -157 | 22 | 0 | 1 | 3 | 0 |
| 15 | Kyle Busch | 615 | -158 | 22 | 1 | 6 | 9 | 3 |
| 16 | Marcos Ambrose | 584 | -189 | 22 | 0 | 3 | 5 | 0 |
| 17 | Paul Menard | 574 | -199 | 22 | 0 | 3 | 9 | 0 |
| 18 | Brian Vickers | 573 | -200 | 22 | 0 | 3 | 7 | 2 |
| 19 | Jamie McMurray | 566 | -207 | 22 | 0 | 2 | 6 | 3 |
| 20 | Denny Hamlin | 552 | -221 | 21 | 1 | 5 | 9 | 1 |
| 21 | Tony Stewart | 537 | -236 | 21 | 0 | 2 | 6 | 1 |
| 22 | Aric Almirola | 532 | -241 | 22 | 1 | 2 | 4 | 4 |
| 23 | Kurt Busch | 529 | -244 | 22 | 1 | 5 | 5 | 5 |
| 24 | A J Allmendinger | 525 | -248 | 22 | 1 | 2 | 4 | 2 |
| 25 | Casey Mears | 516 | -257 | 22 | 0 | 1 | 2 | 0 |
| 26 | Martin Truex Jr. | 508 | -265 | 22 | 0 | 0 | 3 | 1 |
| 27 | Ricky Stenhouse Jr. | 447 | -326 | 22 | 0 | 1 | 4 | 1 |
| 28 | Danica Patrick | 419 | -354 | 22 | 0 | 0 | 2 | 3 |
| 29 | Justin Allgaier | 398 | -375 | 22 | 0 | 0 | 0 | 4 |
| 30 | Michael Annett | 360 | -413 | 22 | 0 | 0 | 0 | 2 |
| 31 | David Gilliland | 334 | -439 | 22 | 0 | 0 | 0 | 4 |
| 32 | David Ragan | 312 | -461 | 22 | 0 | 0 | 0 | 2 |
| 33 | Cole Whitt | 306 | -467 | 22 | 0 | 0 | 0 | 3 |
| 34 | Reed Sorenson | 283 | -490 | 22 | 0 | 0 | 0 | 5 |
| 35 | Josh Wise | 265 | -508 | 21 | 0 | 0 | 0 | 1 |
| 36 | Alex Bowman | 265 | -508 | 22 | 0 | 0 | 0 | 4 |
| 37 | Ryan Truex | 174 | -599 | 19 | 0 | 0 | 0 | 6 |
| 38 | Michael McDowell | 140 | -633 | 11 | 0 | 0 | 1 | 4 |
| 39 | Travis Kvapil | 132 | -641 | 14 | 0 | 0 | 0 | 1 |
| 40 | Terry Labonte | 77 | -696 | 3 | 0 | 0 | 0 | 0 |
| 41 | Bobby Labonte | 54 | -719 | 3 | 0 | 0 | 0 | 1 |
| 42 | Parker Kligerman | 54 | -719 | 8 | 0 | 0 | 0 | 4 |
| 43 | Jeff Burton | 51 | -722 | 2 | 0 | 0 | 0 | 0 |
| 44 | Michael Waltrip | 48 | -725 | 3 | 0 | 0 | 0 | 1 |
| 45 | Juan Pablo Montoya | 47 | -726 | 2 | 0 | 0 | 0 | 0 |
| 46 | David Stremme | 43 | -730 | 6 | 0 | 0 | 0 | 2 |
| 47 | David Reutimann | 37 | -736 | 3 | 0 | 0 | 0 | 0 |
| 48 | Alex Kennedy | 37 | -736 | 4 | 0 | 0 | 0 | 2 |
| 49 | Dave Blaney | 34 | -739 | 5 | 0 | 0 | 0 | 2 |
| 50 | Brett Moffitt | 32 | -741 | 2 | 0 | 0 | 0 | 0 |
| 51 | Boris Said | 28 | -745 | 2 | 0 | 0 | 0 | 0 |
| 52 | Timmy Hill | 22 | -751 | 5 | 0 | 0 | 0 | 3 |
| 53 | Nelson Piquet, Jr. | 18 | -755 | 1 | 0 | 0 | 0 | 0 |
| 54 | Eddie MacDonald | 9 | -764 | 1 | 0 | 0 | 0 | 0 |
| 55 | Regan Smith | 7 | -766 | 1 | 0 | 0 | 0 | 1 |
| 56 | Tomy Drissi | 6 | -767 | 1 | 0 | 0 | 0 | 0 |
| 57 | Morgan Shepherd | — | — | 2 | 0 | 0 | 0 | 1 |
| 58 | Matt Crafton | — | — | 0 | 0 | 0 | 0 | 0 |
| 59 | Regan Smith | — | — | — | — | — | — | — |
| 60 | Blake Koch | — | — | 3 | 0 | 0 | 0 | 0 |
| 61 | Johnny Sauter | — | — | 1 | 0 | 0 | 0 | 1 |
| 62 | Eric McClure | — | — | 0 | 0 | 0 | 0 | 0 |
| 63 | Ryan Blaney | — | — | 1 | 0 | 0 | 0 | 0 |
| 64 | Joe Nemechek | — | — | 11 | 0 | 0 | 0 | 3 |
| 65 | Landon Cassill | — | — | 20 | 0 | 0 | 0 | 4 |
| 66 | Mike Bliss | — | — | 2 | 0 | 0 | 0 | 2 |
| 67 | Sam Hornish Jr | — | — | 1 | 0 | 0 | 0 | 0 |
| 68 | J.J. Yeley | — | — | 6 | 0 | 0 | 0 | 3 |
| 69 | Trevor Bayne | — | — | 8 | 0 | 0 | 0 | 3 |
| 70 | Brian Scott | — | — | 5 | 0 | 0 | 0 | 1 |