Schatz wins as Madsen podiums Knoxville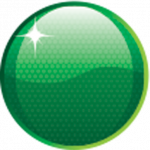 Donny Schatz has won his eighth Knoxville Nationals Sprintcar Title whilst Kerry Madsen has become the highest placed Australian in the 54 year history of the event finishing third.
Whilst his win will be overshadowed by the incident involving his car owner Tony Stewart, Schatz was supreme, at times half a second a lap quicker than his competition.
Knoxville 360 Nationals Champion, Brian Brown ran Schatz right to the wire, pushing past the multiple STP World of Outlaws Champion with five laps to go. Schatz was able to strike back to take his eighth Nationals win.
Brooke Tatnell qualified for the main event through the B-Main, scoring a 20th place finish.
Ian Madsen was knocked out in the B-Main finishing eighth, James McFadden was 12th in the C-Main after finishing second the D, Lynton Jeffrey was eighth and Glen Saville 15th in the D-Main.
Madsen's effort to finish third was the best performance ever by an Australian at the Nationals, defeating his own best finish in the 50 lap race. He was stoked with his performance.
"We tried to get the top (side of the racetrack) to work early, but I couldn't do it," said Madsen. "The bottom was too good. We were coming there at the end, and when Brian passed Donny I thought, oh well good, then they started battling and started catching them and thought, I got half a shot at this, but then I started screwing up on the cushion and bouncing all over the place like everyone else was, but man, what a great run for us."
Steve Kinser's farewell Nationals didn't go to plan, the most victorious driver in the event finished deep in the C-Main.
RESULTS – 54th FVP Knoxville Nationals:
E main, 10 Laps, No Time: 1. Jimmy Light (2); 2. Chris Martin (4); 3. Dustin Clark (1); 4. Danny Smith (3); 5. Logan Schuchart (10); 6. Jason Tostenson (6); 7. Rob Kubli (5); 8. Austen Wheatley (16); 9. Curtis Evans (12); 10. Tyler Courtney (11); 11. Bob Weuve (9); 12. Kody Kinser (14); 13. Jacob Allen (15); 14. Kory Crabtree (7); 15. TJ Peterson (13); 16. Kevin Ingle (8); 17. Dakota Hendrickson (17); 18. Skylar Prochaska (18);
D main, 12 Laps, No Time: 1. Brad Loyet (2); 2. James McFadden (1); 3. Jason Meyers (4); 4. Jason Sides (3); 5. Brady Bacon (10); 6. Colby Copeland (6); 7. Johnny Herrera (7); 8. Lynton Jeffrey (9); 9. Trey Starks (12); 10. Austin Johnson (14); 11. Josh Hodges (5); 12. Mike Moore (20); 13. Dustin Selvage (16); 14. Josh Schneiderman (18); 15. Glen Saville (13); 16. Jimmy Light (21); 17. Chris Martin (22); 18. Chris Shirek (19); 19. Dustin Clark (23); 20. Ed Lynch Jr. (8); 21. Kaley Gharst (15); 22. Paige Polyak (11); 23. Cap Henry (17); 24. Danny Smith (24);
C main, 15 Laps, No Time: 1. Dale Blaney (8); 2. Greg Wilson (6); 3. Danny Lasoski (11); 4. Bud Kaeding (10); 5. Cole Wood (1); 6. Brandon Wimmer (18); 7. Jac Haudenschild (13); 8. Dusty Zomer (20); 9. Chad Kemenah (17); 10. Jack Dover (12); 11. Danny Holtgraver (19); 12. James McFadden (22); 13. Jason Sides (24); 14. Seth Brahmer (15); 15. Andy Gregg (7); 16. Randy Hannagan (2); 17. Gary Taylor (3); 18. Caleb Helms (4); 19. Rico Abreu (5); 20. Brent Marks (9); 21. Steve Kinser (14); 22. Tony Bruce Jr. (16); 23. Brad Loyet (21); 24. Jason Meyers (23);
B main, 22 Laps, No Time: 1. Brooke Tatnell (1); 2. Clint Garner (4); 3. Brad Sweet (9); 4. Lee Jacobs (3); 5. Greg Hodnett (10); 6. Lucas Wolfe (15); 7. Jason Johnson (8); 8. Ian Madsen (13); 9. Jeff Swindell (5); 10. Don Droud Jr. (2); 11. Danny Lasoski (21); 12. Bronson Maeschen (20); 13. Davey Heskin (18); 14. Cole Wood (23); 15. Dale Blaney (19); 16. Danny Dietrich (12); 17. Matt Moro (7); 18. Bill Balog (14); 19. Greg Wilson (22); 20. Bud Kaeding (24); 21. Jon Agan (11); 22. Tasker Phillips (17); 23. Wayne Johnson (16); 24. Sheldon Haudenschild (6);
A main, 50 Laps, No Time: 1. Donny Schatz (1); 2. Brian Brown (4); 3. Kerry Madsen (3); 4. Craig Dollansky (7); 5. Justin Henderson (8); 6. Paul McMahan (5); 7. Terry McCarl (6); 8. Mark Dobmeier (11); 9. Joey Saldana (13); 10. Kraig Kinser (9); 11. Stevie Smith (19); 12. Cody Darrah (18); 13. Brad Sweet (23); 14. Daryn Pittman (17); 15. David Gravel (10); 16. Sam Hafertepe Jr. (12); 17. Bryan Clauson (14); 18. Clint Garner (22); 19. Tim Kaeding (25); 20. Brooke Tatnell (21); 21. Lee Jacobs (24); 22. Shane Stewart (2); 23. Ryan Bunton (16); 24. Tim Shaffer (20); 25. Sammy Swindell (15);