Police confirm death in Tony Stewart incident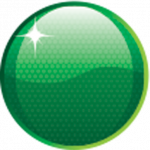 Tony Stewart is at the centre of a police investigation into an incident during a sprint car meeting in New York state which has left a driver dead.
The Ontario County Sheriff's Department launched an immediate investigation after Stewart's car allegedly struck another driver who had alighted from his car at Canandaigua Motorsports Park, NY.
The pair had previously tangled on the track.
Racing was immediately cancelled as police secured the area.
has confirmed that the driver who was struck died on arrival at hospital.
His name is not being released until relatives are notified.
"Mr. Stewart has been fully cooperative… He is very upset and confirmed his continuing cooperation."
"People that witnessd it were horrified. They were extremely shocked.
"The people at Canandaigua Motorsports have cooperated fully."
The Stewart-Haas Racing NASCAR squad, which Stewart part-owns released a statement which read:"A tragic accident took place last night during a sprint car race in which Tony Stewart was participating.
"Tony was unhurt, but a fellow competitor lost his life. Our thoughts and prayers go out to his family and friends. We're still attempting to sort through all the details and we appreciate your understanding during this difficult time."
Stewart, a three-time NASCAR Sprint Cup champion and 1997 IndyCar series champion, had made his return to sprint car racing this year after badly breaking his right leg in a sprint car crash a year ago.
It remains unclear if Stewart will take his place in the Sprint Cup race at nearby Watkins Glen where he qualified 13th.
VIDEO: Media conference with Ontario County Sheriff Phil Povero