Ambrose wins Nationwide race at Watkins Glen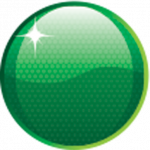 Marcos Ambrose has won his fourth career Nationwide Series race at Watkins Glen with a 'Spin and Win' in the Zippo 200 at The Glen.
Not only was it his fourth-straight win in the Nationwide Series at Watkins Glen (2008, 2009, 2010); it also makes him the most successful driver in NASCAR's second tier at the New York state circuit. He also has the most wins (five) by any driver on road courses in the Nationwide Series with five overall.
Starting fourth, Ambrose was in third place on the opening lap before being turned-around by Kyle Busch at 'The Bus Stop' on just the sixth lap of the race.
Falling back to 12th, Ambrose put his head down and got back to seventh when the first caution fell on lap #12 of #82.
Race leaders, the Penske duo of Joey Logano and Brad Keselowski, decided not to pit, while Ambrose came down pit road for fuel and tyres.
After the race re-started the leaders pitted at lap #19 and Ambrose came one lap later. While others had to fill full of fuel and tyres, Ambrose was able to short-pit and came out in the lead after the cycle of stops was completed under the second caution on Lap #28.
From that point Ambrose was able to control things, even with more cautions. The closest moment coming on the final round of stops on Lap #50. The Australian pitted one lap ahead of Logano setting up a great side-by-side race through Turn 2 and the Esses when the Team Penske Ford returned to the track.
Leading a total of 48 laps, Ambrose kept his nerve and was able to hold-off every challenge Logano sent his way. Then in the final five laps, Busch made his way to second and closed-in on Ambrose, but the Australian again kept things in check as he took the victory.
"This is a once race deal here," said Ambrose.
"We do one Nationwide race a year and we won it. I am thrilled for the guys. I have a part time crew chief and part time car chief and here we are in victory lane.
"I had my tongue hanging out all day. I had nothing left. I had to make up all the ground from the spin and Joey was super fast in the middle and I had to hold him back. Kyle really pressed at the end and came alive. Another lap and I would have been in real trouble."
The result is the perfect preparation for Ambrose who will start from second in tomorrow's Sprint Cup Cheez-It 355 at The Glen. Victory in that race will qualify Ambrose in the Chase for the Sprint Cup.
"I would love to repeat but it is a lot of work tomorrow," said Ambrose.
"I want to think about this and get a good night's rest and come attack them tomorrow.
"There is a lot at stake. You are racing for millions of dollars and a spot in the Chase and pride and for the King (Richard Petty). There is a lot going on in my mind. I can't try more than I did today. If I can repeat my performance today with the effort I will be pleased no matter the result."
VIDEO: Race finish

VIDEO: Victory Lane

VIDEO: Media Conference

VIDEO: Contact between Ambrose and Kyle Busch

RACE BREAKDOWN
Lap #1 – Ambrose P3 passes Kyle Busch
Lap #6 – Busch makes contact with Ambrose at the bus stop and both spin off. Back to 12th
Lap #9 – Ambrose P9
Lap #10 – Ambrose P8
Lap #11 – Brad Keselowski and Joey Logano battle at the front
Lap #11 – Ambrose P7 – passes Brendan Gaughan
Lap #12 – CAUTION #1 – Debris after Trevor Bayne made contact with Kenny Habul
Lap #13 – Ambrose pits with pretty much everyone behind him
Lap #16 – Ambrose re-starts 16th
Lap #17 – Ambrose up to 9th
Lap #18 – Ambrose 7th
Lap #19 – Keselowski pits from the lead – Ambrose now 5th
Lap #20 – Logano pits from the lead – Ambrose P4
Lap #21 – Regan Smith pits from the lead – Ambrose comes with him from P3 – short stop as he needed fuel only. Busch also pitted
Lap #22 – Ambrose out in front of both Keselowski and Logano – sitting in 15th – plenty of pit stops in the next few laps
Lap #24 – Ambrose P7 – all cars in front are still to pit and will have to make long stops for fuel & tyres
Lap #25 – Ambrose P5
Lap #26 – Ambrose P4
Lap #27 – CAUTION #2 – Kevin O'Connell into the fence at the bus stop – Ambrose P3
Lap #28 – Under caution Ambrose is the leader for the first time in the race
Lap #31 – RE-START
Lap #34 – Logano on the bumper of Ambrose
Lap #35 CAUTION  #3 – JJ Yeley into the fence after contact with Trevor Bayne. Bayne has been involved in all three caution periods
Lap #39 – RE-START Ambrose leads Logano, Busch and Keselowski
Lap #41 – CAUTION #4 – Debris
Lap #42 – Replays show something either came from Ambrose's car or he ran over it. Team reports it is not from the Ambrose car.
Lap #44 – RE-START – Ambrose leads – as Busch and Keselowski battle for 3rd side-by-side
Lap #50 – Ambrose pits tyres and full of fuel – 32 laps to run on this final run to the flag
Lap #51 – Logano pits from the lead – fuel and tyres – very tight on the exit – Ambrose in front
Lap #52 – Busch and Keselowski pits as all other leading cars stop
Lap #52 – Ambrose P15
Lap #53 – Ambrose P10
Lap #55 – Ambrose P4
Lap #58 – Ambrose to the lead as the pit stop cycle is completed – 3 seconds up on Logano – 25 laps to run
Lap #59  – CAUTION #5 – Landon Cassill blown right front tyre
Lap #63  – RE-START – 20 laps to go
Lap #64 – Keselowski across the grass at the bus stop slips from 3rd to 6th – Busch into 3rd
Lap #77 – Busch into 2nd as Logano slips to 3rd
Lap #79 – Busch closing as lapped traffic gets in the way of Ambrose
Lap #82 – Ambrose wins from Busch, Logano, Keselowski and Matt Kenseth