Ambrose grabs front row start at The Glen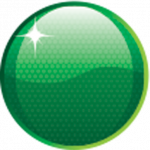 Marcos Ambrose has been pipped by Jeff Gordon for the pole in the Sprint Cup Cheez-It 355 at The Glen.
Gordon, a four-time Watkins Glen International winner, scored his first Coors Light Pole Award of the season, topping Sprint Cup Series qualifying at the road course in Watkins Glen.
Ambrose set a new qualifying track record in the first round of qualifying with an average speed of 208.3956km/h (129.491 mph). However, in the final top-12 run-off Gordon set a speed of 208.355km/h (129.466 mph).
"I am very proud of my RPM team and everyone. It has been a great weekend for us so far," said Ambrose.
"I wish Jeff was a little kinder to me to let me get the pole. I thought we had it at the end but it wasn't enough.
"It was a pretty good lap though and I will take it. You have to be happy with front row starts. Jeff is a fantastic road racer and I have watched a lot of races here where he dominated. He is having a standout year.
"You can't discount anybody out there. Anyone in that Top-12 if they had gotten the pole I wouldn't have been surprised."
Danica Patrick, who will start at the tail of the field because of an engine change, treated qualifying as a practice in her backup car. She placed 43rd.
QUALIFYING: Cheez-It 355 at The Glen
| | | | | | | | |
| --- | --- | --- | --- | --- | --- | --- | --- |
|  Pos | CAR | DRIVER | MANUFACTURER | SPONSOR | MPH | BEST TIME | BEHIND |
| 1 | 24 | Jeff Gordon | Chevrolet | Drive to End Hunger | 129.466 | 68.126 | Leader |
| 2 | 9 | Marcos Ambrose | Ford | Stanley | 129.138 | 68.299 | –0.173 |
| 3 | 48 | Jimmie Johnson | Chevrolet | Lowe's | 128.968 | 68.389 | –0.263 |
| 4 | 4 | Kevin Harvick | Chevrolet | Budweiser | 128.859 | 68.447 | –0.321 |
| 5 | 41 | Kurt Busch | Chevrolet | Haas Automation | 128.816 | 68.470 | –0.344 |
| 6 | 47 | AJ Allmendinger | Chevrolet | Scott Products | 128.701 | 68.531 | –0.405 |
| 7 | 88 | Dale Earnhardt Jr | Chevrolet | National Guard | 128.186 | 68.806 | –0.680 |
| 8 | 20 | Matt Kenseth | Toyota | Dollar General | 128.179 | 68.810 | –0.684 |
| 9 | 2 | Brad Keselowski | Ford | Miller Lite | 128.052 | 68.878 | –0.752 |
| 10 | 31 | Ryan Newman | Chevrolet | Caterpillar | 127.867 | 68.978 | –0.852 |
| 11 | 22 | Joey Logano | Ford | Shell Pennzoil | 127.761 | 69.035 | –0.909 |
| 12 | 55 | Brian Vickers | Toyota | Aaron's Dream Machine | 127.510 | 69.171 | –1.045 |
| 13 | 14 | Tony Stewart | Chevrolet | Rush Truck Centers/Mobil 1 | 128.205 | 68.796 | –0.670 |
| 14 | 1 | Jamie McMurray | Chevrolet | McDonald's | 128.131 | 68.836 | –0.710 |
| 15 | 51 | Justin Allgaier | Chevrolet | BRANDT Professional Agriculture | 128.026 | 68.892 | –0.766 |
| 16 | 99 | Carl Edwards | Ford | Kelloggs / Cheez-it | 127.839 | 68.993 | –0.867 |
| 17 | 11 | Denny Hamlin | Toyota | FedEx Ground | 127.782 | 69.024 | –0.898 |
| 18 | 26 | Cole Whitt | Toyota | Bully Hill Vineyeards Toyota Camry | 127.715 | 69.060 | –0.934 |
| 19 | 18 | Kyle Busch | Toyota | M&M's | 127.575 | 69.136 | –1.010 |
| 20 | 27 | Paul Menard | Chevrolet | Splash / Menards | 127.573 | 69.137 | –1.011 |
| 21 | 17 | Ricky Stenhouse Jr | Ford | Ford EcoBoost | 127.562 | 69.143 | –1.017 |
| 22 | 13 | Casey Mears | Chevrolet | No. 13 GEICO Chevrolet SS | 127.322 | 69.273 | –1.147 |
| 23 | 42 | Kyle Larson | Chevrolet | Target | 127.309 | 69.280 | –1.154 |
| 24 | 15 | Clint Bowyer | Toyota | RK Motors Charlotte | 127.278 | 69.297 | –1.171 |
| 25 | 78 | Martin Truex Jr | Chevrolet | Furniture Row | 127.245 | 69.315 | –1.189 |
| 26 | 34 | David Ragan | Ford | Dockside Logistics | 127.243 | 69.316 | –1.190 |
| 27 | 43 | Aric Almirola | Ford | Smithfield | 127.197 | 69.341 | –1.215 |
| 28 | 16 | Greg Biffle | Ford | 3M | 127.192 | 69.344 | –1.218 |
| 29 | 95 | Michael McDowell | Ford | K-LOVE Radio | 127.177 | 69.352 | –1.226 |
| 30 | 5 | Kasey Kahne | Chevrolet | Farmers Insurance | 127.012 | 69.442 | –1.316 |
| 31 | 3 | Austin Dillon | Chevrolet | Dow | 126.819 | 69.548 | –1.422 |
| 32 | 77 | Nelson Piquet Jr | Ford | WORX | 126.715 | 69.605 | –1.479 |
| 33 | 38 | David Gilliland | Ford | Long John Silver's | 126.704 | 69.611 | –1.485 |
| 34 | 32 | Boris Said | Ford | Genny Light | 126.571 | 69.684 | –1.558 |
| 35 | 83 | Ryan Truex | Toyota | Burger King Toyota Camry | 126.508 | 69.719 | –1.593 |
| 36 | 23 | Alex Bowman | Toyota | Dustless Blasting Toyota Camry | 125.824 | 70.098 | –1.972 |
| 37 | 98 | Josh Wise | Chevrolet | Phil Parsons Racing | 125.566 | 70.242 | –2.116 |
| 38 | 33 | Alex Kennedy | Chevrolet | Media Cast | 125.266 | 70.410 | –2.284 |
| 39 | 36 | Reed Sorenson | Chevrolet | TBA | 125.122 | 70.491 | –2.365 |
| 40 | 66 | Joe Nemechek | Toyota | Land Castle Title | 125.101 | 70.503 | –2.377 |
| 41 | 40 | Landon Cassill | Chevrolet | Newtown Building Supplies | 124.986 | 70.568 | –2.442 |
| 42 | 7 | Michael Annett | Chevrolet | Pilot / Flying J Chevrolet | 124.981 | 70.571 | –2.445 |
| 43 | 10 | Danica Patrick | Chevrolet | GoDaddy | 124.956 | 70.585 | –2.459 |