Ambrose on the pace at Watkins Glen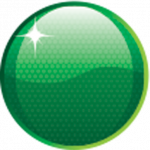 Marcos Ambrose has enjoyed a positive start to the Watkins Glen weekend of NASCAR racing with the second quickest time in his Sprint Cup car while he was the fastest in the Nationwide Series Ford.
On a busy day for the Australian, he was fifth fastest in the first Sprint Cup session as he dialled into his Richard Petty Motorsports Ford before using the majority of the second practice to work on race trim.
He ran on used tyres to simulate a long race run, before switching to a qualifying set-up later in the session, where he was only 0.003sec behind AJ Almendinger with a lap time of 1:08.541 at 207.094 km/h (128.682mph).
Making his first start in the Nationwide Series this year, Ambrose was third quickest in the opening session before setting the benchmark time of 1:11.585 at 198.260 km/h (123.193mph) in the second practice.
"It is nice to get the cobwebs out early and get on the track early and get after it," said Ambrose of running the Nationwide Series car.
"It is good for me to get a few more laps on the track. There isn't much you can carry over though.
"It is a different set of rules. It is the same tyre, so tyre pressure maybe. Even the brakes are different because you aren't going as fast to need to slow down as much.
"There is very little to cross over but it is fun to have a second race here. I have won three Nationwide races here in a row and I am going to try to make it four."
With a total of five wins at Watkins Glen (two in the Sprint Cup and three in the Nationwide Series), Ambrose is a favourite and has drawn a lot of attention.
"Certainly I get talked about more and people want to know what I am doing," said Ambrose. "That is a good thing. I don't have any problem with that."
A win in the Sprint Cup race will cement the Australian's place in the NASCAR's version of the playoffs 'The Chase for the Sprint Cup'.
"We have to be careful because we are 17th in points," said Ambrose. "If we get away with a top-five and we get closer – I think you need to be about 13th in points to feel like you have a shot to make the Chase – then we could say it has been a solid day but really we have come here to try to win.
"At the same time, winning is very difficult in this series so you have to be proud of putting effort in. For me, if I have a good day and drive the very best I can and get out of here with a top-five I will take it as a decent day, but we have come here to win."
Tomorrow Ambrose will first take part in qualifying for both series, then jump back aboard the #09 Ford Mustang for the Zippo 200 at The Glen in the afternoon. Sunday (Monday morning Australian time) he will race in the Cheez-It 355 at The Glen.