Ambrose: Win would have no bearing on future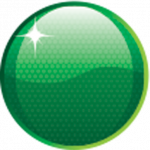 A NASCAR Sprint Cup win at Watkins Glen this weekend will have no influence on Marcos Ambrose's decision to remain in the United States or return to Australia, insists the former V8 Supercars champion.
As previously reported by Speedcafe.com, Ambrose has for several months been linked to a possible V8 Supercars return with Team Penske if the American squad takes the plunge into Australia next year.
Although the odds of Penske entering the championship next season appear to be lengthening, a lack of a V8 Supercars seat may not stop Ambrose uprooting his young family and returning home.
Amid the uncertainty, the weight of the NASCAR world will be on Ambrose at this weekend's Cheez-It 355 at Watkins Glen in New York.
The Australian's phenomenal record at the circuit makes him a strong favourite for victory; a result that would qualify the #9 Stanley Ford Fusion for the Chase.
But a victory and corresponding Chase berth, according to Ambrose, is not going to decide whether he remains in Sprint Cup.
"It will make absolutely no difference," he told USA Today.
"Whether I win, lose or draw, it has no impact on my future. It's here and now for me, making the Chase in 2014."
Ambrose underlined his long-held desire to see his daughters, now six and eight years old, grow up in Australia.
"I've always been open and honest that my family is Australian and I want to give them a chance to enjoy Australian life growing up," he said.
"I balance through that every time I come up for a contract renewal: When is a good time to keep going and when is a good time to stop?
"I haven't made those choices. I'm just really focused right now on getting to the Chase."