Stefan Bradl confirmed in Yamaha switch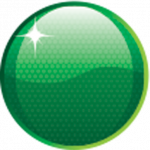 German rider Stefan Bradl will transfer to the NGM Forward Racing outfit in the 2015 MotoGP season.
Bradl will vacate the LCR Honda MotoGP team, a seat he has held since 2012 after claiming the Moto2 world title in 2011.
NGM Forward team owner Giovanni Cuzari is excited about Bradl's signing whom he feels will suit the Yamaha.
"We believe that Stefan is a strong rider, that our package will suit his riding style very well and we look forward to start this new cooperation.
"Moreover, Germany represents an important market and it's important to have a strong German rider in our line up."
Bradl's LCR Honda team is evaluating a move to a twin bike attack next season with dumped Ducati rider Cal Crutchlow previously announced at the squad.
Bradl has secured just one podium in 43 MotoGP races for LCR Honda.