National Guard ditches NASCAR, IndyCar backing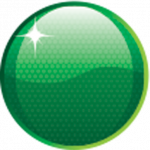 National Guard backing of the Hendrick Motorsports NASCAR team and the Rahal IndyCar squad will come to an end at the conclusion of the current season.
The reserve military force has been a primary sponsor of Dale Earnhardt Jr's Chevrolet since NASCAR's most popular driver joined Hendrick in 2008.
According to the National Guard, it is spending $32 million on the NASCAR program this season while it also tips in $12 million to the Graham Rahal-driven Rahal Letterman Lanigan Racing IndyCar.
Moving away from motorsport follows the National Guard's withdrawal from other sports, including motorcycle racing and fishing, over the last three years.
"Significantly constrained resources and the likelihood of further reductions in the future call for more innovative and cost-effective ways of doing business," major general Judd H. Lyons, acting director of the Army National Guard, said in a statement.
The decision follows a damning report in newspaper USA Today earlier this year, which cited an internal document showing that not a single recruit could be attributed to the NASCAR sponsorship in 2012.
The sponsorship of Rahal's IndyCar team is meanwhile the ongoing subject of a legal dispute with Panther Racing, which had been backed by the National Guard from 2008 through 2013.
Panther has outstanding law suits against RLL, IndyCar and the National Guard's sponsorship administratration firm Document Packaging Brokers, alleging bid-rigging and other irregularities were at play in the team switch.
Rahal has issued a statement labelling the withdrawal as "disappointing", while a seemingly blind-sighted Hendrick Motorsports claims it has a contract in place through 2015.
"We have not been approached by the guard about potential changes and plan to honor our current agreement," the Hendrick team said in a statement.
Earnhardt Jr has won three Sprint Cup races this season however Graham Rahal is languishing in 18th place on the IndyCar points table heading into the final three races of the season.