Ginetta GT3 to join Australian GT ranks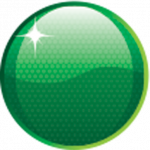 British sportscar firm Ginetta will be represented in the outright ranks of the Australian GT Championship for the first time later this season with the impending arrival of a GT3-specification G55.
Brisbane-based businessman Michael Hovey, who currently campaigns a McElrea Racing-prepared Porsche in the GT Sports class, is importing the GT3 Ginetta for the Pirelli-backed AGTC and a potential 2015 Bathurst 12 Hour campaign.
While the GT4 Ginettas previously seen in Australian GT feature Ford 3.7 litre V6 engines, the national GT3 homologation version is powered by a 540bhp, 4.5 litre Nissan-derived V8.
Hovey says that Ginetta will provide technical assistance to McElrea's team as part of the purchase agreement.
"Before Townsville I was starting to think about what to do for next season and started doing some research," explained Hovey, who drove the Ginetta GT4 car last season.
"Steve Williams at Ginetta Cars Australia had been pushing for the GT3 from as early as 12 months ago, but we didn't really know a lot about it, so we did some research and together with Ginetta's Lawrence Tomlinson in the UK, agreed a deal.
"It's fantastic for us, because they're going to invest in the program too, because there's quite a few Ginettas coming out to Australia now, including a couple of (Zytek) V8-powered G50Z's that have just landed.
"Ginetta will provide both support and technical assistance as part of the arrangement, and will fly Ginetta factory crew out to assist us.
"A quicker car doesn't mean I'm necessarily in with a chance to make the podium on debut, but we'll have a car quick enough to mix it with the other championship cars, and if I have a chance to run around the pace of the 'gentleman drivers' then I'll be very happy," he added.
"We might also look at 'inviting' an outright driver too (as a co-driver), just to show what the car can achieve."
Hovey will continue to campaign the Porsche at this month's Sydney Motorsport Park round of the AGTC, with the new car a possibility for the Sandown 500 support races in September.
"If all the planets align, the car might be here by the penultimate round at Sandown, but we're not rushing it," he said
"I'd dearly like to run it at Highlands in preparation for the 2015 season and possibly the Bathurst 12-Hour."
Hovey's fellow ex-G50 racer Darren Berry is also poised to move into a quicker Ginetta having recently taken delivery of a G50Z from Asian outfit Craft Racing.
The precursor to the G55 GT3, the G50Z is powered by a 3.4 litre Zytek V8 and will race in the GT Challenge Class, starting at the Sydney event.