Crosby confirmed for Isle Of Man TT Classic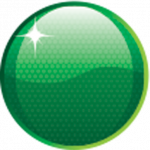 Former star international rider Graeme Crosby has been confirmed for the forthcoming Classic TT at the famed Isle Of Man course.
The New Zealander is taking part in both the Joey Dunlop Road Racing Legend – The Rivals' Parade Lap and the Classic TT Lap of Honour.
Crosby, who had a short stint as Dunlop's in 1980, will ride his original XR69 Suzuki on which he was highly successful.
The machine is now part of the Team Classic Suzuki stable.
He switched to Yamaha in 1982 which carried him to second in the 500cc world championship behind Franco Uncini
Crosby clinched his first TT World F1 title at the Ulster Grand Prix in 1980 before winning again the following year.
After his riding career Crosby dabbled in touring cars later in the 1980s in Australia and New Zealand.
Crosby eventually purchased a Group A Commodore and was guided in his new four-wheel venture by Kiwi compatriot Ross Stone.
He found it difficult to compete in the Australian Touring Car Championship in 1986 even though he did an admirable job in finishing seventh overall.
He then peeled back his effort to co-driving roles alongside the likes of Allan Grice, Colin Bond, Andrew Miedecke and Peter Brock.