Winterbottom, Ingall meet Wallabies at Bathurst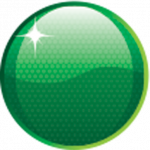 Defending Bathurst 1000 champion Mark Winterbottom and double winner Russell Ingall arrived at the mountain course two months ahead of schedule.
The pair arrived at the iconic track to help launch the Castrol Edge Rugby championship where they were joined by the Wallabies rugby union team.
Ford Performance Racing star Mark Winterbottom said it was a perfect way to showcase the amount of physical preparation drivers need ahead of the 1000km annual classic.
"We train extremely hard to race in an event like the Bathurst 1000 so today was a great opportunity to show our national rugby side how we prepare for a demanding track like Mount Panorama," he said.
"Some of the guys were pretty surprised at the amount of preparation that we put in, but after taking them for a tour of the circuit in the Castrol EDGE bus they were blown away by the extremes that we face.
"While we may not have to take physical impacts time and again or engage in a scrum with 900kg coming in from each side, we certainly do face extremes that put pressure on our bodies and our V8 Supercars.
"We face extremes of G-force, heat exposure and intense braking pressures and, at such high speeds, one lapse in concentration can end your race."
"It's great that we had this opportunity to share our sport with the Wallabies and hopefully we can both claim Championship victories in 2014," Winterbottom said.