Ganassi co-owner's grandson shot dead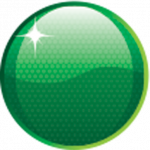 The grandson of Felix Sabates has been fatally wounded after a prank at a party went horribly wrong in Florida.
The 18-year-old had been at a party at Palm Beach Gardens when a 17-year-old who was reported to be drunk and on drugs pointed a gun at guests.
He had then pointed the weapon at the 18-year-old grandson of Sabates, a co-owner in Ganassi's NASCAR team, when it discharged and lodged a bullet in the chest of the victim.
An attempt was made to hide the gun which was recovered by police in bushes nearby who had been led to its whereabouts by people at the party.
"The information and physical evidence was consistent that this was a careless act rather than an intentional act, thus the manslaughter by culpable negligence charge," police commander William Brandt told the Sun-Sentinel.
The teen faces manslaughter charges.