Ecclestone pays $100m to escape jail term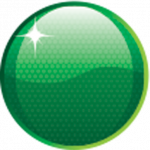 Formula 1 czar Bernie Ecclestone has avoided a jail term with a German court ending his bribery trial by accepting a $100m payment.
A loophole in the law has allowed F1's commercial giant to walk free from a Munich court.
The 83-year-old, who has an estimated personal wealth of $4.2 billion pounds, had faced accusations that he paid off German banker Gerhard Gribkowsky almost $50m.
The bribe centred around favouring a company that would buy a stake in in the sport so that Ecclestone could remain at the commercial helm.
Gribkowsky was sentenced to eight and a half years in jail in 2012 for accepting bribes.
Ecclestone countered that the payment to Gribkowsky had been made after the BayernLB banker allegedly threatened to blackmail him by making false claims about the F1 ringmaster's tax status.
The court ordered that $99m of Ecclestone's penalty goes directly to the Bavarian government and the remaining $1million to a children's hospital.
The loophole in the law essentially allows defendants to buy their way out of jail in certain circumstances in Germany.