Aston returns for Ipswich Shannons Nationals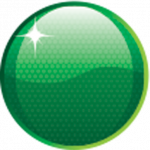 Kerry Baily's Aston Martin DBR9 will return to the Kerrick Sports Sedan Series this weekend as the Shannons Nationals heads to Queensland Raceway.
The six-time series winner has been absent from the class this season due to business commitments, leaving the Chevrolet-powered Aston on the sidelines.
A 14-car field has entered the third round of the season, including points leader Tony Ricciardello (Alfa GTV) and traditional rival Darren Hossack (Audi A4).
"I am pretty excited about returning to the Kerrick Sports Sedan Series," said Baily.
"Last year we were leading the championship by 40 points, but then we were knocked out after falling foul of the noise regulations (at Phillip Island), seeing us drop from 40 points ahead to 40 points behind.
"Then when considering the final round, I had to make the decision to withdraw when my business commitments had to take priority following a fire which decimated one of my interests in Tasmania.
"I haven't raced since then, and with the QR round being so close to my home base I thought I had better get out there and have a go at it.
"I am hopeful that we can also compete at the upcoming Phillip Island and Sydney Motorsport Park events and hopefully do the full Series next year, but it really just comes down to those business commitments.
"It has been a really difficult 18 months in that regard so we will just have to wait to see how things go."
The Formula 3 Australian Drivers' Championship, Australian Manufacturers' Championship, Kumho V8 Touring Car Series, GT3 Cup Challenge, Australian Formula Ford Series and Super Six Touring Car Series will also be on the Shannons bill at Queensland Raceway.
The 13-strong Formula 3 entry includes the return of former champions Chris Gilmour and James Winslow.
Gilmour will campaign a second entry for his own team, while Winslow rejoins R-Tek Motorsport, for whom he won his second title 2012.
A dozen Kumho V8 Touring Cars are meanwhile expected to front for the category's 100th race.
Ford driver Ryan Simpson will look to continue his domination of the series, while Justin Ruggier aims to provide Eggleston Motorsport a unique double after the Holden squad won the Dunlop Series round at the venue last weekend.
Twenty-three-year-old Brendan Strong is set to make his debut in the class aboard a Lansvale Racing-built Commodore.
Winner of last year's Queensland Production Sports Car Championship in a Mazda MX5, Ipswich will mark Strong's first drive of a V8 Supercar.
After its time with Lansvale and successor Tasman Motorsport, the Holden spent time as a ride car in the hands of Rick and Todd Kelly, before being sold to Western Australia.