Ambrose the clear favourite for Watkins Glen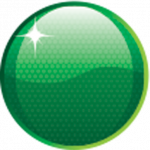 Marcos Ambrose will once again be the clear favourite as the NASCAR Sprint Cup heads to the second and final road course race of the year at Watkins Glen.
At the vast majority of tracks Ambrose is not considered pre-event to be one of the drivers to watch, but his ability on road courses and his record at Watkins Glen backs-up this claim.
New York State is a crucial race for the Australian, as a victory will lock him into NASCAR's version of the playoffs – the Chase for the Sprint Cup.
The Richard Petty Motorsports ace has two Sprint Cup wins and his lowest finish was third before a crash last year had him 31st at the end. Up until that point Ambrose was in a position to win before a caution period on the lap prior to his scheduled pit stop put him back deep in the pack.
"Obviously I'm very comfortable at a road course, and I just love Watkins Glen," said Ambrose.
"I love the area, the track and going to Victory Lane there. I know what I need at this track, as far as the setup of the car, the feel of the car, and it's something that I can communicate back to Drew (Blickensderfer). I don't need a lot of direction and can really tell the guys what adjustments to make so we have a good car on Sunday.
"This race is still a lot of pit strategy, and a lot of things can happen on the track too. You are never guaranteed a win at this level. Even if you have the best car, which does help, nothing is handed to you.
"You need the best strategy, good pit stops and have everything fall in place. It takes a whole team, more than just the driver, to win. We just always feel like we're capable or being up front and competing for the win."
This weekend Ambrose's RPM team have left no stone unturned with a pre-event test, plus he will make his only appearance in the Nationwide Series on the Saturday.