V8s closing on championship status for AGP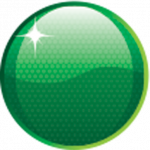 Expectations that the V8 Supercars will race for points at Albert Park next season have grown following confirmation of the Formula 1 event's long-term future.
V8 Supercars and their Group A forerunners have featured as a support to 29 of the 30 Formula 1 grands prix held in Australia since 1985, all as non-championship showcases.
Next year will see V8 Supercars join Formula 1 on Network Ten as part of the category's new media rights deal; paving the way for an elevation to championship status.
It appears increasingly likely that Albert Park will be made a championship event next year as a precursor to a permanent position on the calendar.
The Australian Grand Prix Corporation announced at the weekend that it will continue to host Formula 1 through at least 2020.
The ability to hold a V8 Supercars points event beyond 2015 will hinge on Formula 1 renewing its deal with the Ten Network when it expires at the end of next year.
''There's no impediment whatsoever to trying to make that happen,'' AGPC CEO Andrew Westacott told Fairfax of making the V8 Supercars AGP appearance a championship event next year.
''We're desirous of it being a championship event for the V8s and I'm looking forward to 2015 with a very positive intent.
''We've asked V8s to come up with ideas for race formats and scheduling, both of which have to fit in with F1's strict requirements.
''Beyond that depends on a continuing alignment of the respective F1 and V8 broadcasters.
"But if the V8 races can remain a part of their championship, it would be a great thing, adding more weight to the event.''
A V8 Supercars spokesman told Speedcafe.com at the weekend that racing for points at Albert Park next year remains a 'fifty-fifty prospect'.
If it does take place, such a move would bring the number of championship events to 15; just one shy of the maximum identified by V8 Supercars CEO James Warburton
"What I've consistently said is 14 to 16 championship rounds is ideal, 16 is the absolute cap, 14 is about right," Warburton told Speedcafe.com recently.
Next year's championship will again be contested solely within Australasia as the category turns its international expansion plans to a potential Asian event in 2016.