Allan Moffat XC GS voted most iconic Falcon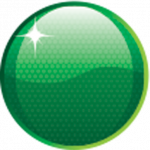 Speedcafe.com readers have voted Allan Moffat's 1977 Bathurst 1000 winning XC GS as the most iconic Australian racing Falcon of all-time.
Almost 5,000 readers participated in the Pirtek Poll, which pitted Moffat's XC against 11 other legendary Falcons from the 1960s through to modern V8 Supercars.
Moffat's XC polled 28.2 percent of the overall vote, narrowly edging the Ford legend's XY GT-HO, which recorded 26.5 percent.
Dick Johnson's Tru-Blu XD (14.5 percent) and Greens'-Tuf XE (7.6 percent) were third and fifth respectively.
The pair were split by the Stone Brothers Racing's BA which, with 8.5 percent of the vote, proved the most popular from the modern era.
Moffat campaigned the XC GS model from the start of the 1977 endurance season, winning Bathurst and securing the Australian Touring Car Championship title with the car.
The success came just four years after Ford officially withdrew from motor racing in Australia.
While the XCs were entered under the Moffat Ford Dealers banner, the majority of the funding came directly from the manufacturer.
"The Ford dealers were very enthusiastic, I think I could count two or three of them by name," the typically dry-witted Moffat recently reflected on the Shannons Legends of Motorsport television series.
"The only reason I was able to get the money was that Ford management forced and squeezed the money out of the dealers' parts accounts.
"That is how the company was running."
He added when asked how much funding was actually coming from the dealers: "Not enough, let's put it that way. It was less than a third of the operation."
The XC GS' Bathurst win is widely considered Ford's most glorious moment on Mount Panorama as the sister car to the Moffat/Jacky Ickx entry, co-driven by Colin Bond and Alan Hamilton, finished second.
Moffat remains immensely proud of the formation finish, which has only been matched by the Holden Dealer Team (1984) and Triple Eight Race Engineering (2010).
"To get it into arithmetic sense, two cars is not one and two, two cars is like running almost four with the effort that it takes," said Moffat.
"(With) one car, everyone can concentrate. Two cars became a nightmare. It was really like running three cars."
The Shannons Legends of Motorsport series continues on 7mate this Saturday, with the third episode to feature Dick Johnson and John Bowe.
CLICK HERE to vote on this week's Pirtek Poll, which asks: Which half of V8 Supercars' Super Sprint format provides the best racing?
VIDEO: Moffat and Bond record the famous one-two finish

VIDEO: Teaser for Dick Johnson/John Bowe Shannons episode