Ambrose to chase Watkins Glen double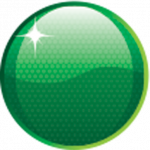 Marcos Ambrose will chase a Watkins Glen sweep this weekend after it was confirmed that he will drive in Saturday's Nationwide Series Zippo 200 as well as Sunday's Sprint Cup Cheez-It 355 at The Glen.
A five-time combined winner in both Sprint Cup and Nationwide Series races at Watkins Glen International, the extra race on the road course is seen as a benefit and not a distraction as the Australian seeks to make the Chase for the Sprint Cup on Sunday.
Ambrose has won the Nationwide Series event three times (2008-2010) from four starts, and will campaign the Stanley colours in both the Mustang-shaped Nationwide Series Ford on Saturday and then the Fusion the following day.
"I love going to Watkins Glen and competing there," said Ambrose.
"I am really thankful to Stanley for allowing me the opportunity to race in the Nationwide Series and giving me another opportunity to win there. We have had a good record in this race and at this track. I'd love to win again."
Veteran engineer Scott McDougall will be the Crew Chief for Ambrose during Saturday's headliner event. He will have the same 'over the wall' crew for both races.
The Stanley Racing Sprint Cup pit crew will also pull double duty with Ambrose and service the Nationwide Series car on Saturday.
"It will also give me and my pit crew more time on the track as we hope to sweep the weekend." said Ambrose.