World Series Sprintcars calendar released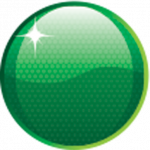 The calendar for this summer's World Series Sprintcars series has been launched, with Adelaide's Speedway City once again hosting the opener on Boxing Day Night, December 26.
Steven Lines' maiden title defence will consist of 14 nights of racing in four states, however Sydney fans will be left in the World Series wilderness, organisers and new management unable to come to terms for the Championship to return to the Harbour City.
Series organiser, Shane Collins admits that the recent promoter change and other undisclosed issues led to Sydney being left off the calendar.
"(We) tried our utmost to have Sydney in our calendar, but with the late management change and a few issues, both parties have amicably agreed to revisit it for next year, and we are confident this can come to fruition," Collins explained.
The popular Speedweek opens the Championship once more with the troupe moving from Adelaide, to Murray Bridge, then Mount Gambier, Avalon and the New Year's Night race in Warrnambool.
From there, teams need to hightail it to Brisbane for the January 4 affair, then the only two-night round, Brisbane's Australian Open over the weekend of January 9 and 10.
A 20 day break allows teams to chase the other major races on the Australian Sprintcar calendar before hostilities resume on January 30 at Murray Bridge. The following night, the George Tatnell Cup takes place at Speedway City and then a month of action begins in Western Australia.
World Series returns to Albany on February 6, the Perth Motorplex February 7, February 11 the series is in Bunbury before wrapping up back at the Motorplex on February 21.
The Series finale is bookended by the non-Championship Australian Title at Bunbury (February 13-14) and the Krikke Boys Race the weekend after the curtain comes down in Perth.
All in all, it provides a compact, intense two months of racing for teams and fans alike.
"The WSS schedule follows a nice neat tradition of past series and the flow works well for other National events also," said Collins. "We never lose sight of the fact that this series at the end of the day is for the sport of speedway and the division of Sprintcars to prosper in Australia and combining with other national iconic events are very important to the whole speedway landscape."
The Series will have a new voice in 2015, with well-respected anchor, Ben Bishop taking over the host role from long-time commentator, Wade Aunger who has agreed to terms to be the lead commentator at Sydney Speedway. The staples of the Series – the big screen and the free-to-air ONE-HD Television package are expected to return this summer.
WORLD SERIES SPRINTCARS 2015 CALENDAR:
1. Friday, December 26 – Speedway City, Adelaide (SA)
2. Saturday, December 27 – Murray Bridge (SA)
3. Sunday, December 28 – Mt Gambier (SA)
4. Tuesday, December 30 – Avalon (VIC)
5. Thursday, January 1 – Warrnambool (VIC)
6. Sunday, January 4 – Brisbane (QLD)
7. Friday, January 9 – Brisbane (QLD) – AUSTRALIAN OPEN, Night 1
7. Saturday, January 10 – Brisbane (QLD) – 50 Lap AUSTRALIAN OPEN, Night 2
8. Friday, January 30 – Murray Bridge (SA)
9. Saturday, January 31 – Speedway City, Adelaide (SA) – George Tatnell Cup
10. Friday, February 6 – Albany (WA)
11. Saturday, February 7 – Perth Motorplex (WA)
12. Wednesday, February 11 – Bunbury (WA)
13. Saturday, February 21 – Perth Motorplex – WSS GRAND FINAL