Pocono double for Earnhardt Jr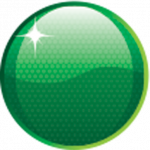 Dale Earnhardt J. has beaten home Kevin Harvick to score back-to-back wins at Pocono this year.
A final restart with just three laps to run saw Earnhardt Jr. out front and through to the chequered flag.
He is the third three-time race winner in the Sprint Cup Series this season, joining Jimmie Johnson and Brad Keselowski.
The 21st win of his career was also the first time since 2006 (Denny Hamlin) that a driver has scored the Pocono double.
"Just trying to hold those guys off at the end," said Earnhardt Jr.
"They were faster and I was overdriving it there.
"Kevin was faster in (turns) 1 and 2 but I had the better car on the long straight."
Harvick finished second despite a pit road speeding penalty earlier in the race. Joey Logano finished third, followed by Clint Bowyer and Greg Biffle.
One of the big dramas came with a multicar wreck when Hamlin got sideways just after a re-start.
Fourteen cars in total were involved in the wreck including Matt Kenseth, Joey Logano and Tony Stewart.
Also out due to a crash was Jimmie Johnson.
Australia's Marcos Ambrose finished 14th and is now looking ahead to the road course at Watkins Glen next weekend.
"If you had asked me at the start of the day would I take a top-15 finish, I would have said yes but it was just a little frustrating there at the end," said Ambrose.
"We had some issues and I probably let a few spots go, but we'll keep digging and keep working on it.
"It's frustrating for all of us to not be as competitive at these downforce tracks as we want, but we've got a good one next week coming up and hopefully we can get rolling there."
VIDEO: Final laps

VIDEO: Victory Lane

VIDEO: Big wreck

RESULTS: GoBowling.com 400 – Pocono Raceway 
| | | | | | | | | | |
| --- | --- | --- | --- | --- | --- | --- | --- | --- | --- |
| | CAR | DRIVER | MANUFACTURER | STARTING POS. | LAPS | LAPS LED | FINAL STATUS | POINTS  | BONUS POINTS |
| 1 | 88 | Dale Earnhardt Jr | Chevrolet | 9 | 160 | 14 | Running | 47 | 4 |
| 2 | 4 | Kevin Harvick | Chevrolet | 6 | 160 | 5 | Running | 43 | 1 |
| 3 | 22 | Joey Logano | Ford | 2 | 160 | 30 | Running | 42 | 1 |
| 4 | 15 | Clint Bowyer | Toyota | 14 | 160 | 0 | Running | 40 | 0 |
| 5 | 16 | Greg Biffle | Ford | 25 | 160 | 11 | Running | 40 | 1 |
| 6 | 24 | Jeff Gordon | Chevrolet | 5 | 160 | 63 | Running | 40 | 2 |
| 7 | 1 | Jamie McMurray | Chevrolet | 8 | 160 | 0 | Running | 37 | 0 |
| 8 | 31 | Ryan Newman | Chevrolet | 21 | 160 | 0 | Running | 36 | 0 |
| 9 | 11 | Denny Hamlin | Toyota | 13 | 160 | 0 | Running | 35 | 0 |
| 10 | 5 | Kasey Kahne | Chevrolet | 12 | 160 | 0 | Running | 34 | 0 |
| 11 | 42 | Kyle Larson | Chevrolet | 1 | 160 | 0 | Running | 33 | 0 |
| 12 | 13 | Casey Mears | Chevrolet | 24 | 160 | 0 | Running | 32 | 0 |
| 13 | 41 | Kurt Busch | Chevrolet | 4 | 160 | 30 | Running | 32 | 1 |
| 14 | 9 | Marcos Ambrose | Ford | 27 | 160 | 0 | Running | 30 | 0 |
| 15 | 3 | Austin Dillon | Chevrolet | 11 | 160 | 0 | Running | 29 | 0 |
| 16 | 51 | Justin Allgaier | Chevrolet | 22 | 160 | 0 | Running | 28 | 0 |
| 17 | 38 | David Gilliland | Ford | 30 | 160 | 1 | Running | 28 | 1 |
| 18 | 17 | Ricky Stenhouse Jr | Ford | 23 | 159 | 0 | Running | 26 | 0 |
| 19 | 34 | David Ragan | Ford | 39 | 159 | 0 | Running | 25 | 0 |
| 20 | 83 | Ryan Truex | Toyota | 37 | 159 | 0 | Running | 24 | 0 |
| 21 | 26 | Cole Whitt | Toyota | 33 | 159 | 0 | Running | 23 | 0 |
| 22 | 7 | Michael Annett | Chevrolet | 38 | 159 | 0 | Running | 22 | 0 |
| 23 | 2 | Brad Keselowski | Ford | 3 | 159 | 0 | Running | 21 | 0 |
| 24 | 98 | Josh Wise | Chevrolet | 31 | 159 | 0 | Running | 20 | 0 |
| 25 | 32 | Travis Kvapil | Ford | 34 | 158 | 0 | Running | 19 | 0 |
| 26 | 37 | Dave Blaney | Chevrolet | 40 | 158 | 0 | Running | 18 | 0 |
| 27 | 36 | Reed Sorenson | Chevrolet | 35 | 158 | 0 | Running | 17 | 0 |
| 28 | 33 | Alex Kennedy | Chevrolet | 42 | 158 | 0 | Running | 16 | 0 |
| 29 | 99 | Carl Edwards | Ford | 26 | 157 | 0 | Running | 15 | 0 |
| 30 | 10 | Danica Patrick | Chevrolet | 10 | 156 | 0 | Running | 14 | 0 |
| 31 | 23 | Alex Bowman | Toyota | 36 | 154 | 0 | Running | 13 | 0 |
| 32 | 78 | Martin Truex Jr | Chevrolet | 19 | 144 | 0 | Running | 12 | 0 |
| 33 | 27 | Paul Menard | Chevrolet | 29 | 143 | 0 | Running | 11 | 0 |
| 34 | 47 | AJ Allmendinger | Chevrolet | 20 | 137 | 2 | Accident | 11 | 1 |
| 35 | 43 | Aric Almirola | Ford | 28 | 125 | 1 | Accident | 10 | 1 |
| 36 | 14 | Tony Stewart | Chevrolet | 16 | 124 | 0 | Running | 8 | 0 |
| 37 | 55 | Brian Vickers | Toyota | 15 | 116 | 0 | Accident | 7 | 0 |
| 38 | 20 | Matt Kenseth | Toyota | 18 | 116 | 3 | Accident | 7 | 1 |
| 39 | 48 | Jimmie Johnson | Chevrolet | 17 | 111 | 0 | Accident | 5 | 0 |
| 40 | 66 | Joe Nemechek | Toyota | 41 | 88 | 0 | Accident | 0 | 0 |
| 41 | 40 | Landon Cassill | Chevrolet | 32 | 28 | 0 | Accident | 0 | 0 |
| 42 | 18 | Kyle Busch | Toyota | 7 | 23 | 0 | Engine | 2 | 0 |
| 43 | 93 | Johnny Sauter | Toyota | 43 | 11 | 0 | Electrical | 0 | 0 |
 STANDINGS
| | | | | | | | | | |
| --- | --- | --- | --- | --- | --- | --- | --- | --- | --- |
| POS | DRIVER | CAR | POINTS | BEHIND | STARTS | WINS | TOP 5 | TOP 10 | DNF |
| 1 | Jeff Gordon | 24 | 757 | Leader | 21 | 2 | 7 | 15 | 0 |
| 2 | Dale Earnhardt Jr. | 88 | 740 | -17 | 21 | 3 | 10 | 15 | 1 |
| 3 | Brad Keselowski | 2 | 687 | -70 | 21 | 3 | 9 | 10 | 0 |
| 4 | Matt Kenseth | 20 | 668 | -89 | 21 | 0 | 8 | 13 | 2 |
| 5 | Ryan Newman | 31 | 642 | -115 | 21 | 0 | 2 | 8 | 0 |
| 6 | Jimmie Johnson | 48 | 633 | -124 | 21 | 3 | 6 | 12 | 3 |
| 7 | Joey Logano | 22 | 633 | -124 | 21 | 2 | 8 | 11 | 4 |
| 8 | Carl Edwards | 99 | 618 | -139 | 21 | 2 | 4 | 8 | 2 |
| 9 | Clint Bowyer | 15 | 617 | -140 | 21 | 0 | 3 | 9 | 2 |
| 10 | Kyle Busch | 18 | 611 | -146 | 21 | 1 | 6 | 9 | 3 |
| 11 | Kevin Harvick | 4 | 608 | -149 | 21 | 2 | 6 | 10 | 2 |
| 12 | Kyle Larson | 42 | 595 | -162 | 21 | 0 | 4 | 9 | 2 |
| 13 | Greg Biffle | 16 | 590 | -167 | 21 | 0 | 3 | 6 | 1 |
| 14 | Kasey Kahne | 5 | 589 | -168 | 21 | 0 | 2 | 9 | 3 |
| 15 | Austin Dillon | 3 | 588 | -169 | 21 | 0 | 1 | 3 | 0 |
| 16 | Paul Menard | 27 | 562 | -195 | 21 | 0 | 3 | 9 | 0 |
| 17 | Marcos Ambrose | 9 | 541 | -216 | 21 | 0 | 2 | 4 | 0 |
| 18 | Brian Vickers | 55 | 539 | -218 | 21 | 0 | 3 | 6 | 2 |
| 19 | Tony Stewart | 14 | 537 | -220 | 21 | 0 | 2 | 6 | 1 |
| 20 | Jamie McMurray | 1 | 536 | -221 | 21 | 0 | 2 | 6 | 3 |
| 21 | Denny Hamlin | 11 | 532 | -225 | 20 | 1 | 5 | 9 | 1 |
| 22 | Aric Almirola | 43 | 506 | -251 | 21 | 1 | 2 | 4 | 4 |
| 23 | Kurt Busch | 41 | 488 | -269 | 21 | 1 | 4 | 4 | 5 |
| 24 | Casey Mears | 13 | 487 | -270 | 21 | 0 | 1 | 2 | 0 |
| 25 | Martin Truex Jr. | 78 | 477 | -280 | 21 | 0 | 0 | 3 | 1 |
| 26 | A J Allmendinger | 47 | 477 | -280 | 21 | 0 | 1 | 3 | 2 |
| 27 | Ricky Stenhouse Jr. | 17 | 423 | -334 | 21 | 0 | 1 | 4 | 1 |
| 28 | Danica Patrick | 10 | 396 | -361 | 21 | 0 | 0 | 2 | 3 |
| 29 | Justin Allgaier | 51 | 371 | -386 | 21 | 0 | 0 | 0 | 4 |
| 30 | Michael Annett | 7 | 347 | -410 | 21 | 0 | 0 | 0 | 2 |
| 31 | David Gilliland | 38 | 312 | -445 | 21 | 0 | 0 | 0 | 4 |
| 32 | Cole Whitt | 26 | 305 | -452 | 21 | 0 | 0 | 0 | 2 |
| 33 | David Ragan | 34 | 287 | -470 | 21 | 0 | 0 | 0 | 2 |
| 34 | Reed Sorenson | 36 | 262 | -495 | 21 | 0 | 0 | 0 | 5 |
| 35 | Josh Wise | 98 | 259 | -498 | 20 | 0 | 0 | 0 | 1 |
| 36 | Alex Bowman | 23 | 257 | -500 | 21 | 0 | 0 | 0 | 4 |
| 37 | Ryan Truex | 83 | 169 | -588 | 18 | 0 | 0 | 0 | 5 |
| 38 | Michael McDowell | — | 138 | -619 | 10 | 0 | 0 | 1 | 3 |
| 39 | Travis Kvapil | 32 | 132 | -625 | 14 | 0 | 0 | 0 | 1 |
| 40 | Terry Labonte | — | 77 | -680 | 3 | 0 | 0 | 0 | 0 |
| 41 | Parker Kligerman | — | 54 | -703 | 8 | 0 | 0 | 0 | 4 |
| 42 | Bobby Labonte | — | 54 | -703 | 3 | 0 | 0 | 0 | 1 |
| 43 | Jeff Burton | — | 51 | -706 | 2 | 0 | 0 | 0 | 0 |
| 44 | Michael Waltrip | — | 48 | -709 | 3 | 0 | 0 | 0 | 1 |
| 45 | Juan Pablo Montoya | — | 47 | -710 | 2 | 0 | 0 | 0 | 0 |
| 46 | David Stremme | — | 43 | -714 | 6 | 0 | 0 | 0 | 2 |
| 47 | David Reutimann | — | 37 | -720 | 3 | 0 | 0 | 0 | 0 |
| 48 | Dave Blaney | 37 | 34 | -723 | 5 | 0 | 0 | 0 | 2 |
| 49 | Brett Moffitt | — | 32 | -725 | 2 | 0 | 0 | 0 | 0 |
| 50 | Alex Kennedy | 33 | 26 | -731 | 3 | 0 | 0 | 0 | 1 |
| 51 | Timmy Hill | — | 22 | -735 | 5 | 0 | 0 | 0 | 3 |
| 52 | Eddie MacDonald | — | 9 | -748 | 1 | 0 | 0 | 0 | 0 |
| 53 | Boris Said | — | 9 | -748 | 1 | 0 | 0 | 0 | 0 |
| 54 | Tomy Drissi | — | 6 | -751 | 1 | 0 | 0 | 0 | 0 |
| 55 | J.J. Yeley | — | — | — | 6 | 0 | 0 | 0 | 3 |
| 56 | Blake Koch | — | — | — | 3 | 0 | 0 | 0 | 0 |
| 57 | Johnny Sauter | 93 | — | — | 1 | 0 | 0 | 0 | 1 |
| 58 | Mike Bliss | — | — | — | 2 | 0 | 0 | 0 | 2 |
| 59 | Ryan Blaney | — | — | — | 1 | 0 | 0 | 0 | 0 |
| 60 | Matt Crafton | — | — | — | 0 | 0 | 0 | 0 | 0 |
| 61 | Landon Cassill | 40 | — | — | 19 | 0 | 0 | 0 | 4 |
| 62 | Eric McClure | — | — | — | 0 | 0 | 0 | 0 | 0 |
| 63 | Sam Hornish Jr | — | — | — | 1 | 0 | 0 | 0 | 0 |
| 64 | Morgan Shepherd | — | — | — | 2 | 0 | 0 | 0 | 1 |
| 65 | Trevor Bayne | — | — | — | 8 | 0 | 0 | 0 | 3 |
| 66 | Joe Nemechek | 66 | — | — | 10 | 0 | 0 | 0 | 3 |
| 67 | Brian Scott | — | — | — | 5 | 0 | 0 | 0 | 1 |