Ian Madsen takes Capitani Classic at Knoxville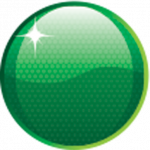 The Madsen brothers' superb run in US Sprintcar racing has continued Ian beating 70 opponents to win the Capitani Classic at Knoxville.
Older brother Kerry joined him on the podium the night after he won the Ironman 55 STP World of Outlaws event.
A strong number of the STP World of Outlaws regulars filed into the Knoxville Raceway for the event named after the long-time race director at Knoxville, Ralph Capitani.
Starting from the pole, Madsen had a battle with Justin Henderson and Kerry during the early phases of the race.
He was able to lead a lights-to-flag 25 lap victory.
It was his sixth win of season 2014 and in the process took the lead in the Knoxville Track Championships.
After a poor qualifying that saw both Madsen brothers which saw Kerry 22nd and Ian 23rd of the 71 cars, he was stunned to find himself on the pole for the A-Main.
"I never imagined it in this world," said Ian Madsen of being the first Australian to win the event. "I was so angry after qualifying; I thought we had messed up a good chance at having a really good night. I couldn't believe it when I found out I was on the front row."
Kerry battled hard for his third place, dropping as low as sixth at one stage in the race, then pushing his way back to end the race third and continue his outstanding run towards this weekend's FVP Knoxville Nationals.
Knoxville 360 Nationals winner, Brian Brown was second.
A number of other Australian racers were in action, with Lynton Jeffrey securing 15th in the A-Main, Brooke Tatnell 10th in the first A-Main, Sydney's Glen Saville 13th in the second B-Main.
The Month of Money in the USA continues with the Front Row Challenge at nearby Oskaloosa on Monday night USA time.