Dixon wins as Power regains points lead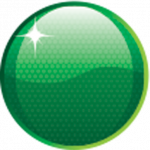 Scott Dixon pulled a dramatic last to first victory as the race for the Verizon IndyCar Series took a dramatic twist at the Mid-Ohio sports car course.
Dixon's Chip Ganassi crew pulled a canny reverse strategy to give him a shot at victory after starting last in the 22-car field.
In the end Dixon pulled out a comfortable buffer to beat polesitter Sebastien Bourdais (KVSH Racing) with James Hinchcliffe (Andretti Autosport) finishing third.
Ganassi team managing director Mike Hull became the architect of a most unlikely win by pulling a masterstroke on a caution just short of midway through the 90-lap affair by avoiding a pit stop.
As the race went green on lap 42, Dixon was able to drive away at the front on a light fuel load.
Stan Sport is the only way to watch every round of the INDYCAR SERIES. Click here for all the action streaming ad-free, live and on demand.
A later pit stop saw Dixon still hold the upper hand and he was ultimately able to defy the odds and coast over the final lap as his fuel warning light illuminated.
Fearing the Target Chevrolet was down to its final drops, the Kiwi was told to shut his machine down shortly after the chequered flag or face a long walk back to the pits.
"Our race was going so poor from the start. We tried to switch strategies a couple of times and then we got lucky with that caution," Dixon said.
"Our fuel number was extremely close but we still had the speed."
In a dramatic twist to the top of the championship standings Will Power (Team Penske) wrested back to the points lead by finishing sixth.
His team-mate Helio Castroneves had a disastrous race after encountering an engine mapping problem from the start, he finished four laps down in 19th place, the last of the classified finishers.
As a result Power turned a 13-point deficit to Castroneves going into the race to a four point lead.
A gutted Castroneves said: "Man that sucks. I actually noticed the problem when they said 'gentlemen start your engines'.
"It was something on the mapping … one little number that probably didn't go where it was supposed to."
The 2013 Mid-Ohio winner Charlie Kimball (Ganassi) was seventh one place ahead of his team-mate Ryan Briscoe.
The series takes a week off before resuming at Wisconsin from August 15-17 ahead of the final two rounds at Sonoma and Fontana.
Meanwhile England's Jack Harvey completed a clean sweep of the double-header Indy Lights races at Mid-Ohio.
Harvey beat Zach Veach with Gabby Chaves finishing third to maintain his lead in the championship.
It was a horror end to a difficult weekend for Matthew Brabham who suffered a cut tyre just after the start before he spun into Luiz Razia which resulted in a non-finish.
Brabham had earlier suffered a crash in practice before gearbox issues saw him lose a spot in the opening heat to finish fifth.
See below for full results
| | | | | |
| --- | --- | --- | --- | --- |
| 1 | Scott Dixon | Dallara/Chevrolet | 90 | 1:52:45.2043a |
| 2 | Sébastien Bourdais | Dallara/Chevrolet | 90 | 5.3864 |
| 3 | James Hinchcliffe | Dallara/Honda | 90 | 7.3335 |
| 4 | Carlos Muñoz | Dallara/Honda | 90 | 9.3551 |
| 5 | Graham Rahal | Dallara/Honda | 90 | 11.8508 |
| 6 | Will Power | Dallara/Chevrolet | 90 | 15.9769 |
| 7 | Charlie Kimball | Dallara/Chevrolet | 90 | 16.8533 |
| 8 | Ryan Briscoe | Dallara/Chevrolet | 90 | 17.5020 |
| 9 | Simon Pagenaud | Dallara/Honda | 90 | 18.6160 |
| 10 | Ryan Hunter-Reay | Dallara/Honda | 90 | 20.0766 |
| 11 | Juan Pablo Montoya | Dallara/Chevrolet | 90 | 21.7366 |
| 12 | Josef Newgarden | Dallara/Honda | 90 | 22.0987 |
| 13 | Mike Conway | Dallara/Chevrolet | 90 | 23.8352 |
| 14 | Mikhail Aleshin | Dallara/Honda | 90 | 29.8060 |
| 15 | Justin Wilson | Dallara/Honda | 90 | 44.6415 |
| 16 | Jack Hawksworth | Dallara/Honda | 90 | 58.7211 |
| 17 | Carlos Huertas | Dallara/Honda | 90 | 1:02.5847 |
| 18 | Takuma Sato | Dallara/Honda | 89 | 1 Lap |
| 19 | Hélio Castroneves | Dallara/Chevrolet | 86 | 4 Laps |
| 20 | Sebastian Saavedra | Dallara/Chevrolet | 24 | Mechanical |
| 21 | Tony Kanaan | Dallara/Chevrolet | 0 | Contact |
| 22 | Marco Andretti | Dallara/Honda | 0 | Contact |
Full championship points
| | | |
| --- | --- | --- |
| 1 | Will Power | 548 |
| 2 | Hélio Castroneves | 544 |
| 3 | Ryan Hunter-Reay | 485 |
| 4 | Simon Pagenaud | 484 |
| 5 | Juan Pablo Montoya | 447 |
| 6 | Scott Dixon | 440 |
| 7 | Carlos Muñoz | 416 |
| 8 | Sébastien Bourdais | 400 |
| 9 | Tony Kanaan | 389 |
| 10 | Marco Andretti | 383 |
| 11 | Ryan Briscoe | 368 |
| 12 | James Hinchcliffe | 366 |
| 13 | Charlie Kimball | 343 |
| 14 | Justin Wilson | 326 |
| 15 | Mikhail Aleshin | 314 |
| 16 | Josef Newgarden | 307 |
| 17 | Jack Hawksworth | 301 |
| 18 | Graham Rahal | 296 |
| 19 | Carlos Huertas | 278 |
| 20 | Takuma Sato | 246 |
| 21 | Sebastian Saavedra | 239 |
| 22 | Mike Conway | 235 |
| 23 | Ed Carpenter | 168 |
| 24 | Oriol Servià | 88 |
| 25 | Kurt Busch | 80 |
| 26 | J.R. Hildebrand | 66 |
| 27 | Sage Karam | 57 |
| 28 | Luca Filippi | 46 |
| 29 | James Davison | 34 |
| 30 | Jacques Villeneuve | 29 |
| 31 | Alex Tagliani | 28 |
| 32 | Townsend Bell | 22 |
| 33 | Pippa Mann | 21 |
| 34 | Martin Plowman | 18 |
| 35 | Buddy Lazier | 11 |
| 36 | Franck Montagny | 8 |