Tight at the top in Finland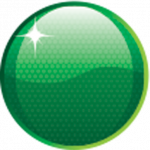 A brake issue late on the third day has closed the battle between Volkswagen team-mates Jari-Matti Latvala and Sebastien Ogier at Rally Finland.
Latvala, who appeared to have a comfortable 31.1sec lead heading into the event's 20th stage, hit a deep rut on the second pass of Jukojärvi and broke the right front brake calliper on his Polo R. He was forced to drive that stage and the following three test with three working brakes. By the end of the day his lead was just 3.4sec heading into the final day.
"I had to hold on," said Latvala.
"I've worked so hard and I didn't come here to lose this rally. We'll get the car fixed in service and tomorrow we're in the fight for victory. I don't care so much about the world championship right now, this is about Rally Finland."
After clearing from Citroen's Kris Meeke, Ogier had conceded earlier in the day that hunting down Latvala in a straight fight was out of the question. Now he has a chance to take the Finnish classic.
"It's not nice what happened to Jari-Matti," said Ogier.
"I can't smile too much about the situation. I have a chance to win, but it came about by chance because Jari-Matti was doing a great job at the front."
Andreas Mikkelsen sits fourth ahead of Mikko Hirvonen with Kiwi Hayden Paddon now up to sixth following the retirement of Mads Østberg at the lunchtime service with roll cage damage following a massive impact with a stone.
"We've had a very good day and have made some really solid improvements as the stages have progressed," said Paddon.
"The team made some changes at lunchtime service and the car responded well in the afternoon loop. I felt comfortable in the car and set some pretty decent stage times.
"The most important thing from my perspective is that I feel we've learned a lot this weekend and I have come on a lot as a driver. We've got to keep moving in this direction."
A good day for Molly Taylor who sits third in class and 35th overall.
"Now THAT was an intense days rallying!' Tweeted Taylor
"Not enough space here for all the stories! Crazy day, lying in 3rd with 3 stages tomorrow in JuniorWRC."
Tomorrow's final leg is the shortest with only three stages covering 36.60km. The tests are Finland classics with two passes through Ruuhimäki, the second of which is the live TV Power Stage, sandwiching Myhinpää.
VIDEO: Stages 11-16

VIDEO: Stages 17-21

POSITION: Day 3 – Rally Finland
| | | | | | |
| --- | --- | --- | --- | --- | --- |
| POS | # | DRIVER | TIME | DIFF PREV | DIFF 1ST |
|  1 | 2 | Jari-Matti Latvala | 2:40:33.6 | | |
|  2 | 1 | Sebastien Ogier | 2:40:37.0 | +3.4 | +3.4 |
|  3 | 3 | Kris Meeke | 2:41:06.0 | +29.0 | +32.4 |
|  4 | 9 | Andreas Mikkelsen | 2:41:54.4 | +48.4 | +1:20.8 |
|  5 | 5 | Mikko Hirvonen | 2:42:48.0 | +53.6 | +2:14.4 |
|  6 | 20 | Hayden Paddon | 2:44:10.2 | +1:22.2 | +3:36.6 |
|  7 | 8 | Juho Hanninen | 2:44:39.0 | +28.8 | +4:05.4 |
|  8 | 6 | Elfyn Evans | 2:45:20.8 | +41.8 | +4:47.2 |
|  9 | 23 | Craig Breen | 2:49:06.7 | +3:45.9 | +8:33.1 |
|  10 | 19 | Henning Solberg | 2:51:23.4 | +2:16.7 | +10:49.8 |