Pedder triumphs at Rally SA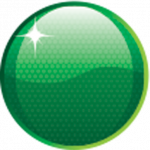 Scott Pedder has powered to a dominant victory at Scouts Rally SA, holding his archrival Brendan Reeves at arm's length throughout the weekend.
Reeves held on for second, despite losing a wheel during the final day, while Citroen's Tony Sullens capitalised on other drivers mistakes to claim third.
"A great weekend!" said Pedder
"The result was so much about the hard work done by the team to produce a perfect car, and some hard work between Dale (Moscatt, co-driver) and I on our pace notes."
Pedder's win sees him leapfrog Reeves in the Championship points, grabbing a slight but significant 5-point lead.
"We started Queensland 37 points behind, and after two perfect events for us, and a few small issues for Brendan, now sees us ahead," said Pedder.
"I'm thrilled to win here in South Australia – it was the scene of my first ever victory in 2005, then I thought my career was over here in 2010 – so to win again today feels very special."
Reeves had a rollercoaster weekend, first struggling with setup shortcomings, before suffering two flat batteries and then losing a rear wheel earlier this afternoon.
"With all the problems to get second is actually very pleasing," said Reeves.
"We've lost the lead in the Championship but there are extra points on offer in Rally Australia, plus we're back to an enduro style event and that suits me just fine."
The wheels came off for Reeves, literally, on Stage 20 through Forties. "The rear left came clean off, we think it broke the studs," said Reeves.
"We got out to check, and decided to carry on, then the team did an amazing job to replace everything at service including the rear beam and a new calliper. My plan is to forget this event and really focus on what comes next."
Reeves' incident saw him drop to fifth for the day, but still able to stay ahead of Tony Sullens in the outright positions for the rally. It proved to be a testing weekend for Sullens too who battled his own setup headaches earlier in the weekend before gearbox gremlins hobbled his afternoon.
"On the Manfive stage we only had 1st, 2nd, 3rd and 4th gear, and then on the next stage only 3rd. I could manually select but it took removing the front bumper and removing a clip," Sullens said.
"At the end of the day I'm over the moon (to finish third)," he exclaimed. "At the start of the weekend if you'd told me I'd finish third I would have said 'no way'."
Neal Bates may have again dominated the weekend in the Classics, winning today's Heat by just over 2 minutes from Porsche driver Jeff David, but the Toyota stalwart insisted it hadn't been a cruise to the finish.
"It's actually very a very tough rally, with the very wet weather conditions on Friday and Saturday," said Bates.
"On paper it looks like we won by a lot but things weren't perfect for us. The quality of the Classics this weekend has been excellent, with a couple of Celica's, an Audi Quattro, a Falcon GTHO, a Porsche, a Merc, a Volvo, all sorts of brands, all sorts of types, and we're all out there having fun."
Yesterday's drive belt dramas for Cody Crocker and Michael Guest allowed Nathan Chivers to swing home for victory in the Side-by-Side Rally Challenge.
The fifth and penultimate Round of the East Coast Bullbars Australian Rally Championship is Coates Hire Rally Australia in Coffs Harbour. The local Round of the World Rally Championship takes place from the 11th to the 14th September.
VIDEO: Rally SA Sunday