Melbourne secures F1 GP through 2020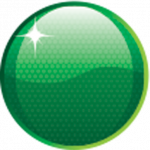 The Victorian government has secured a five-year extension to its current contract to host the opening round of the Formula 1 world championship.
The extended agreement, signed in London last week, confirms the Albert Park race through to at least 2020.
Although refusing to disclose financial terms of the contract, premier Denis Napthine says it's a "better deal" than the previous arrangement.
"This is a great deal for Victoria and I congratulate Ron Walker (Australian Grand Prix Corporation chairman) and (major events) minister Louise Asher, who have been tough negotiators on behalf of Victoria," he told 3AW.
"We've secured another five years for the grand prix and we've secured a great deal for the people of Victoria that is a better deal than the existing contract.
"The new contract is a contract on the same basis as previously that we will be the first grand prix of the season in March each year," he added.
Last year's AGP reportedly cost Victorian tax payers $50.67 million while delivering $39 million in economic benefits.
The 2015 AGP will be the last held under the current contract.