Madsen the Ironman, McFadden the magician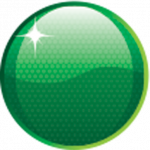 Splitting the two Australians was World of Outlaws legend, Donny Schatz.
"It's bloody fantastic," an emotional Madsen said on the podium. "I was comfortable until I started slowing down in lapped traffic, you just can't make a mistake when Donny is right behind you, it's definitely good to get one over him for sure."
Madsen led the last 35 laps of the 55 lap finale and added $20,000 to the Keneric Racing team's account, following on from the $50,000 he won at the King's Royal at Eldora just a few weeks ago.
Young Queensland-based Northern Territorian, McFadden continues to impress in the USA – his flight through the field earned him the World of Outlaws Hard Charger Award.
"It feels really good, this track is probably my favourite track in the world, the 3G guys had the car handling awesome," said McFadden. "You just had to give yourself clean air – that was the key I guess. We went to the middle and found a good spot and started picking off some cars."
The performance by Madsen and McFadden sets them up nicely for the Knoxville Nationals next week. No Australian has ever won the event that is the unofficial World Championships of Sprintcar racing, however Madsen looks set to improve on his best ever finish, which doubles as the best ever finish by an Australian at the event.
Whilst Madsen was taking victory in Missouri, Knoxville was hosting the annual 360 Nationals. The event was taken out by local runner and one of the favourites for the 410 Nationals next week in Brian Brown.
Kerry's younger brother, Ian finished 13th in the main event, whilst fellow Australians Brooke Tatnell and Trevor Reynolds bowed out in the D-Main.
VIDEO: Podium interviews – Kerry Madsen, Donny Schatz and James McFadden:

Kerry Madsen has taken another victory in the STP World of Outlaws Series, winning the prestigious Ironman 55 at I-55 Raceway, whilst former Australian Champion, James McFadden charged past eight competitors to end the night third.