Bronzed Aussies in Speedway World Cup thriller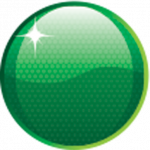 Australia's Speedway World Cup team fought valiantly, however had to settle for third as it took Denmark until the last corner on the last lap of the last heat to take victory and regain the Ove Fundin Trophy.
Team Poland stunned the three competing teams by clean sweeping the opening four heats. Australian team manager, Mark Lemon responded in the second bracket by playing its double point Joker.
Aussie Captain Chris Holder led the Aussie resurgence with a resounding Joker win.
All eyes in the green and gold camp were on Jason Doyle however. The Newcastle racer – who represented Australia in Baseball as a Junior – was superb in taking 13 points on the difficult Bydgoszcz circuit. He was Australia's best scoring rider – with Holder taking 11 points, Darcy Ward 10 and Troy Batchelor two. Doyle built on his performance in the corresponding event last year.
At the end of the night, Team Australia surged to within two points of the victors.
The battle though ensured everyone was fixated between the two nations that have held a mortgage on the Monster Energy Speedway World Cup over recent years.
Captain Nicki Pedersen led his squad with a 17 point haul, including a Joker win in Heat 10, which also saw the United Kingdom play their Joker with World Champion, Tai Woffinden.
Heading into the final heat, the two nations were locked on points. Niels Kristian Iversen was handed the job for Denmark, whilst Janusz Kolodziej carried the hopes of the surprisingly small home crowd.
Iversen had several attempts at sweeping to the lead in the race, but drive heading into the final brace of turns saw him power around Kolodziej and take his fourth World Cup Final victory.
The Polish team collapsed in anguish as Iversen celebrated the scintillating one point victory.
Team Great Britain failed to fire in its attempt at taking the World Cup Final. World Champ Woffinden was their best with 12 points. Fellow Grand Prix star Chris Harris chimed in with four points, but Simon Stead and Danny King didn't trouble the scorers.
Iversen was delighted with the performance of the Danish team – who managed to the first nation to beat Poland in Poland since the 2001 World Cup Final, when Australia did the job.
"That was just insane. I just kept trying for all four laps. I was building speed up and I knew I was getting closer and closer," said NKI.
"I don't think Janusz knew where to go in the end. I saw him look back a few times and I was just trying all the different lines. It worked out perfectly. We'd never managed to win in Poland before. It was close but we managed to do it. It was absolutely fantastic."