Wakefield fights to remain in V8 Ute Series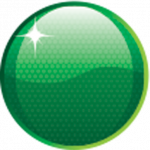 Queensland driver Wayne Wakefield is battling to remain in the Australian V8 Ute Racing Series, admitting that he is seeking more sponsorship.
Wakefield returned to racing in recent years after taking a six-year sabbatical by rejoining the Peter's Motorsport operation.
A former Bathurst 1000 polesitter, Wakefield is determined to remain in the Ute series after a promising third overall in the opening round at the Clipsal 500.
He currently sits 12th in the title race after four rounds.
"I would be devastated if I had to sit out the rest of this year or a few rounds especially with Bathurst just around the corner," Wakefield said.
"I would walk to the end of the earth and back in bare feet to drive any race car around that place.
"I have been enjoying my comeback immensely I have been right on the pace this year which is always encouraging."
"We had a cracking start to the season I was quietly confident going to Adelaide.
"It can be frustrating, we have been in the top 5 or 6 cars in practice at every round but we have been unlucky to not have converted that speed into a result the last couple of rounds.
"We are overdue to be back on the podium again and with Bathurst just around the corner they say timing is everything," said Wakefield.
Since joining the Series in 2012 Wakefield has become quite passionate about the series on and off the track.
Wakefield cut his teeth in the competitive Queensland Gemini Series in 1993 and taking out the Rookie of the Year Trophy.
He then moved into Improved Production from 1994–1998 with some entertaining performances in an Mazda 808 wagon.
Wakefield made the history books in 2001 when he became the first driver to sit on pole twice in the same weekend at the Bathurst 1000 – in the development series and then as co-driver to Marcos Ambrose in the Stone Brothers Falcon.
The next round of the 2014 V8 Ute Racing Series is scheduled for Sandown September 12-14.