Pedder takes SA power stage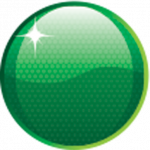 Scott Pedder has slid his Renault Clio to a third straight ARMOR ALL Power Stage victory at the Scouts Rally SA.
With consistent rain throughout the week, and further overnight showers, the stage held in the Mount Crawford forest in the Adelaide hills was always going to prove a stern test for drivers.
Added to that a monstrous down pour of rain between the qualifying run and the Power Stage itself made conditions even more demanding.
The final runner, and the fastest qualifier, Pedder had a scare just prior to the run when a warning light indicating the engine was running hot. A quick check under the bonnet proved that the radiator had cracked during the qualifying run and dropped all of its fluid.
Quick thinking by Pedder and co-driver Dale Moscatt had the leaking radiator filled with the water from their in-car drinks bottles, and as much water as Moscatt could scoop out of a puddle next to the stage start.
By the stage finish the Clio was venting steam from under the bonnet and the temperature gauge had climbed to 107 degrees, but Pedder was the victor edging Brendan Reeves Mazda2 by 0.7 seconds.
"The cars running very hot but another Power Stage win, that's three from three!" said Pedder.
"Somewhere in the qualifying run we lost all the water but the car stills feels good. The stage was very wet, very tricky with the rain, and lots of puddles that weren't there during the qualifying."
There was some debate at the finish with Pedder revealing that he'd run a Kumho mud tyre, while rival Reeves had been on a traditional gravel tyre.
"I had no idea there even was a mud tyre," said Reeves.
However, Pedder took the gamble as he had to run the same tyre in both the qualifying and power stage runs.
"We've had those tyres sitting in the truck for the past five years," said Pedder.
"We pulled them out and they did the job, I guess we got lucky with the rain between the qualifying and Power Stage run because they probably wouldn't have worked as well if it'd dried out."
The opening leg of the rally runs through to this evening.