Pedder out front at Rally SA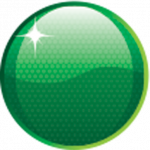 The opening Heat of the Scouts Rally SA may have only been three stages, but it was enough for Scott Pedder to stretch his legs on, grabbing the victory by 12.5 seconds over Brendan Reeves with hometown hero Jack Monkhouse third.
The tricky wet conditions that the crews had encountered during this morning's ARMOR ALL Power Stage continued throughout the day, with drivers reporting huge stretches of standing water.
"There was so much water, massive puddles everywhere. There was lots of water during recce, but nowhere near as much as we saw during this afternoon's three stages," said Scott Pedder.
"There is nothing more exciting than aquaplaning at 160km/h!"
Second placed Reeves suffered on the opening stage when the worst fear in wet conditions was realised.
"About half way through we hit a water splash and the wipers stopped working, we had nothing for the rest of the stage," said Reeves.
"After that I felt the Heat was over for me, I could have pushed on but unless Scott made a big error that was it. I had a go on the last stage though and it felt good to get the stage win, hopefully we can take that speed into tomorrow," Brendan said.
5.2 seconds adrift of Reeves was third placed Monkhouse, the local rear-wheel drive ace happy to just reach the end of the Heat.
"It's the first time I've ever finished a Heat in this car, so I'm pretty excited about that!" said Monkhouse.
"I had a small moment on one of the stages, I just ran a bit wide and out braked myself and that dented my confidence for a couple of kilometres. It was very hard today, hard to read the road because bits that looked very wet actually had good grip."
In the Team Citroen battle Adrian Coppin had the upper hand today, finishing fourth, 43.4 seconds off the outright pace. Team mate Tony Sullens knew he'd had a bad day, despite finishing fifth, openly admitting that his times were disappointing.
"I thought I'd drove well but the time was just not there. I've gone for quite a stiff suspension setup, and ran the wider Kumho tyre, which just didn't suit the wet conditions today," Sullens said.
Neal Bates holds a sizable lead in the Classics after chief rival Jeff David ploughed off the road 900 metres into the opening stage. "We bogged it good, there was water up to the level of my window," explained David's co-driver Grant Geelan.
Bates led home Barry Lowe by over two minutes, with Lowe struggling with a damaged rear diff as he headed into service. Tasmanian Dave Thompson finished third in his Ford Falcon GTHO, while Clay Badenoch struggled with a broken ignition while Stewart Reid brought his Audi Quattro home at the rear of the field.
While in the National 4WD's Henry Nott's Mitsubishi Evo VI led Tim Ramages Mitsubishi Evo V by over one minute with Bill Monkhouse third in his Suzuki Vitara.
Tomorrow's second Heat consists of ten stages including the 31.73km Tweeden and two passes around the spectator friendly 1.05km Gawler stage.
VIDEO: Heat 1 highlights