Aussies bag last Speedway World Cup final spot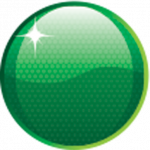 Australia has triumphed in the Monster Energy Speedway World Cup Race-Off at Bydgoszcz in Poland, booking itself a showdown against Denmark, Poland and the United Kingdom on Saturday (Sunday morning Australian time).
Following a disastrous round at King's Lynn at the weekend, Australia had its stars re-joined when Chris Holder made his comeback from injury. The former World Champion showed no sign of letting up, securing 11 points.
He was joined on 11  by Darcy Ward and Troy Batchelor, whilst Jason Doyle annexed 10 points of Australia's 43.
The Boxing Kangaroos were pushed all the way by Sweden, however they fell short on 32 points, with Thomas H Jonasson their best with 11.
American icon, Greg Hancock without doubt though was the star of the show. He carried the hopes of his entire country on his shoulders, scoring a ridiculous 21 of the Stars and Stripes 26 points. His team-mates Ricky Wells, Max Ruml and Gino Manzares scored a paltry four, one and zero points respectively.
Team Manager, Billy Hamill lauded Hancock:
"I think we were all privileged to witness that tonight. He is an icon. He's not only going to go down as an American icon, but an icon in the sport of speedway. I feel privileged to not only watch him race, but also to be part of the American speedway team with him."
America was able to finish third in front of the Czech Republic who scored 24 points, Vaclav Milik their best with nine.
It was Holder's first race since the shoulder injury he sustained five weeks ago and is now focused on taking Australia's first Ove Fundin Trophy since 2002 come Saturday night.
Winning the World Championship was the best thing ever. That was such a cool feeling. The next best thing would be to win the team one and be a world champion with my mates. How good would that be?" Holder said.
"We're keen as and we're ready for it. If we can come and do a good job, there is no reason why we can't be up there.
"We're due one. We've had a few silvers. But it's going to be tough. We're happy we got to the Final. We did it the hard way, but we're here now and we'll see what we can do."
 He admitted that a practice tomorrow will help his focus heading into the Final having been off the bike for so long.
"I was happy to get through tonight without too many problems. Having a few laps tomorrow will be even better – it's more time to do all the things you need to do in the pits; the sort of things you miss out on when you're not racing.
"You miss out on being on top of things and changing stuff. That's probably the hardest thing; getting back into the groove of what to do with your bike. If you can get the setup around here, it helps. If you're not fast and you're in front, you know they're coming."
Australia will line up in the Blue helmet colour for the event on Sunday morning Australian time.