Reeves to attack at Rally SA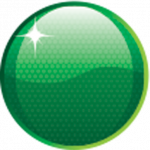 Brendan Reeves heads into this weekend's fourth round of the Australian Rally Championship determined to increase his championship lead after rival Scott Pedder won the preview event on the Sunshine Coast.
Scouts Rally SA is traditionally the coldest and wettest round of the championship, and it's also the event that Reeves has contested the most, so he's quietly confident of success.
The Mazda2 driver holds a 16-point lead in the championship and following a pre-event test Reeve is confident he has found more speed in him and the car ahead of Friday's sart.
"Testing went really well, although it was wet and slippery for the entire two hour session," Reeves said.
"We changed the gear ratios in the car to give us a bit more top speed, and the extra 10km/h we have found could prove important on what is the fastest round in the championship."
"We wore out a set of front tyres in the two hours, so the car is putting the power to the ground really well, the brakes felt good, and the car was lots of fun to drive."
Already, organisers have been forced to cancel some stages because of the recent wet weather, and with wind, rain and a temperature of just eight degrees forecast for day one, conditions will be challenging.
"The forest stages will certainly be slippery, but the traditional shire road stages that the rally is famous for should still be quite grippy, as they have a really good gravel base," said Reeves.
"Our plan for this event is to push hard from the start and see how the car feels.
"But we need to ensure we score points over the whole weekend as well. Our championship lead is just 16 points, so building on that is our goal over the next few days."
Scouts Rally SA gets underway with qualifying and the Power Stage on Friday morning, with three stages to be held in the afternoon.
Heat Two covers 10 Special Stages totalling over 116 competitive kilometres on Saturday, before Heat Three, on Sunday, covers a further 10 stages and 78 kilometres of flat out action.
VIDEO: Reeves test session