Heavy penalties for Hamlin after tech breaches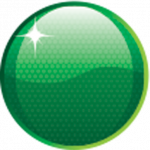 NASCAR has handed down severe points penalties, fines and crew suspensions to Denny Hamlin and Joe Gibbs Racing after the #11 Toyota failed post-race inspection at Indianapolis.
Officials determined that the third-place finishing Camry breached four sections of the rule book, three of which related to the rear firewall block off plates failing to seal the cabin, and the final for "actions detrimental to stock car racing".
The plates are mandated to protect the driver from fluid, fire or smoke entering the cockpit, and are seen as providing a potential aerodynamic advantage if not properly installed.
NASCAR branded the breach a P5 infraction on its scale, which ranges from P1 (lowest) to P6 (highest).
Hamlin and Joe Gibbs Racing have both been handed 75 point penalties as a result, dropping the driver from 11th to 21st in the standings.
Crew chief Darian Grubb and car chief Wesley Sherrill have both been suspended for six races and placed on probation for six months, while the former also receives a $125,000 fine.
The penalties are the toughest handed down by NASCAR this season.
A statement from JGR confirmed it will appeal the ruling.
"Joe Gibbs Racing is aware of the penalty issued by NASCAR today regarding the #11 team's post-race inspection infraction following Sunday's Sprint Cup Series race in Indianapolis," it read.
"JGR will plan to appeal the penalty, however, crew chief Darian Grubb and car chief Wesley Sherrill will begin to serve their suspensions starting this weekend in Pocono."
Despite his drop in the points standings, Hamlin's win at Talladega earlier this season all but ensures that he will make the Chase.
The end-of-season play-offs start in six races time, coinciding with Grubb and Sherrill returning to the team following their suspension.