Ellery Motorsport joins Australian F3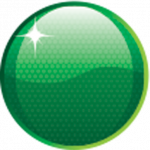 Victorian Formula Ford outfit Ellery Motorsport Enterprises is set to expand into the Formula 3 Australian Drivers' Championship.
The team has purchased the Dallara F308 campaigned in the opening two rounds of last year's championship by Hayden Cooper.
The car, which was driven by now Formula 1 star Valtteri Bottas and V8 Supercars driver Scott Pye in England during its time at Double R, will be run by James McCabe's Race Engineering Services.
EME owner Luke Ellery says he's pleased to be able to offer a multi-tiered pathway for young drivers.
"There has been a lot of time spent preparing the F3 program over the last eight months," he said.
"So many people have worked tirelessly behind the scenes with us to obtain the best possible car for the current Formula 3 Championship.
"F3 management has just announced an extension of our chassis life at championship level so we have timed it perfectly.
"We aim to run at least one F308-11 chassis until 2018, with scope and resources already in place for a two car squad from 2015 onwards.
"I can't wait to put a fast young driver in this car and ruffle up some of the more experienced F3 teams.
"We are here to win and this program will be run at the very highest level, no exemptions and no shortcuts. Race Engineering Services and Double R racing both share my point of view. "
McCabe had engineered the chassis during its brief stint with Cooper and BF Racing and says Double R will provide offshore technical support for the program.
"We have sourced the best vehicle for the job and in doing so have created a strong link with some really good people at Double R racing," he said.
"It is hoped we can send some fast Australian drivers to Double R in the coming years, a real possibility given our existing relationship.
"Our F3 program will be run at such a level that we expect to challenge for the outright championship next year. I believe it is an achievable goal with our available resources."
The team is expected to join the championship for its sixth round of the season at Phillip Island on September 19-21.
The fifth round will take place at Queensland Raceway on August 8-10, with 13 cars entered for the meeting.