Dunlop tyre preview: Coates Hire Ipswich 400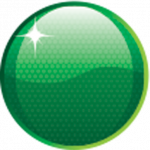 The Coates Hire Ipswich 400 at Queensland Raceway allows the use of one compound of tyre.
Each car will be permitted 24 extreme high performance, high grip tyre Dunlop Sport Maxx soft tyres.
Personally I love the racing on the soft tyre as it allows much more adventurous racing and yet rewards the smart driver and engineer.
With an allocation of 24 tyres there theoretically should be enough for the twin 100km races on Saturday and 200km Sunday race without too much hardship.
Having said that, tyre management is still critical especially for the longer race with likelihood of safety cars.
If that happens late in the race, the cars with a nice, new shiny set of Sport Maxx tyres in the pit lane can be in the box seat.
It will be fascinating to watch.