Denmark advances to Speedway World Cup Final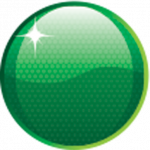 Denmark has established a face-off with defending World Champions, Poland after event two of the Monster Energy Speedway World Cup in Vastervik, Sweden.
The Danes fought off a spirited charge from the home squad to take a five point victory and secure their position at the tapes against the Poles and the United Kingdom.
What makes the Danes advance even more impressive is that they did it without Speedway Grand Prix stars Niels-Kristian Iversen and triple World Champion, Nicki Pedersen. Team Manager Anders Secher elected to draft in the youth of Mads Korneliussen and Peter Kildemand.
The youngsters led the charge for the Danes, securing 13 and 12 points respectively of their nation's 48 points overall.
Bjarne Pedersen walked away with 12 points as well, whilst Hans Andersen mustered 11 for the men in red and white.
Andreas Jonsson was Sweden's best with 16 points, backed up with 11 from Thomas H Jonasson. However the nine from Peter Ljung and seven from the unheralded Oliver Berntzon were only enough to give them a place in the Race-Off against the USA and Australia.
Joining them for Thursday's Race-Off in Poland will be the Czech Republic, who scored 24 points, their best being Eduard Krcmar on nine. The Latvians bowed out with just 11 points from the 20 heats.
The decision by the Danish team boss to leave out the Individual World Championship front runners presented him with a difficult challenge post event – who to bring in for Sunday's final.
However a team meeting after the event with his team saw a decision to leave Korneliussen and Kildemand in the squad, dropping Bjarne Pedersen and Andersen.
"I picked Mads because he was absolutely the best gater for the Danish team tonight. I didn't have any doubt about him after the meeting," said Secher.
"I had doubts whether I should go for Peter or Hans because they were almost even in my opinion. They both scored 12 points and they both made good starts. They also gave it a go on the track.
"It went to Peter because I thought he was more of a fighter than Hans tonight – that's what made the difference. But it was a very tough call for me. Hans was gating so well."
Attention now turns to Bydgoszcz in Poland on Thursday evening for the Race-Off – where Australia is expected to draft Chris Holder back into the team.